"I'll Even Send a Letter to the UFC"- Winner of the Viral Wheelchair MMA Fight Pedro Costa Has Big Plans After His Victory
Published 06/01/2022, 12:30 PM EDT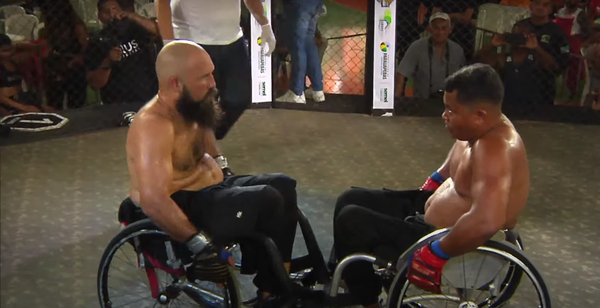 The country Brazil has blessed the world with some of the most iconic fighters we have seen in MMA's history. From Jose Aldo to Charles Oliveira, Brazilian fighters are an important part of the MMA world. Recently, a video went viral online of two disabled men in wheelchairs battling it off an in an octagon.
The inspiring wheelchair fight took place in the small town of Parauapebas, Brazil. Parauapebas is about 12 hours away from the major Brazilian city of Belem. The wheelchair bout took place under the ABCF Fighting 23 promotion and featured Geova Rodrigues Botelho versus Pedro Costa. Even in a small town, a huge crowd of fans was present to watch them fight.
ADVERTISEMENT
Article continues below this ad
Costa won the bout via a split decision after three rounds of the fight. The winner was delighted to be a part of the contest and shared his thoughts in an interview with MMA Fighting.
He said, "It was an unforgettable fight… I've been on a wheelchair for 14 years and never thought about fighting. I was first approached with this idea in 2016, but I wasn't training at the time, I wasn't prepared. I spoke with Muay Thai and boxing coaches now and decided to do it. It's not easy for us, disabled people, to get into fighting. Geova and I are good friends and we had the guts to do this. I'll never forget this moment."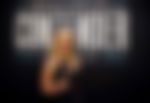 Costa claimed that he was open to other opportunities. He also said, "I'll even send a letter to the UFC because disabled people loved this idea. I know it wasn't a beautiful fight, but it was the first one."
Throwback to when a Brazilian Mayor fought an ex-city councilor in an MMA fight
ADVERTISEMENT
Article continues below this ad
Brazil is indeed the home of mixed martial arts and has a lot of fight fans in the country. Last year, a video surfaced online of the Mayor of a small town in northern Brazil in battle with his differences with a politician in the city of Borba, Brazil.
Peixoto (the mayor), 39, and Mirico (ex-city councilor), 44, entered the octagon at around 3 am and fought their difference away in the cage. The mayor took home the fight via a split decision and showed of his incredible skills.
ADVERTISEMENT
Article continues below this ad
WATCH THIS STORY: Conor McGregor's Super Human Transformation After the Horrific Injury at UFC 264
It's amazing to think that Brazil has so many fight enthusiasts that even small towns host such packed MMA fights. What are your thoughts about these two incredible fights in the country of Brazil? Let us know in the comments.
Edited By: Vibhanshu Kumar