"I'll Slap Him up"- Dustin Poirier Responds to Nate Diaz's Call-Out
Former 155-pound interim champion Dustin Poirier spoke to ESPN's Ariel Helwani and went over the trajectory of his career. At the time of the sit-down, Poirier was primed to fight Conor McGregor and discussion was afoot. However, less than two days later, it appears the fight is all but confirmed seeing as the parties involved have agreed.
Additionally, Dustin responded to a call-out made by Nate Diaz and was unbothered by the warring words from Stockton's son. Chiefly, the two were booked to fight each other in Nate's highly anticipated return to action. Not to mention, they even had a stare-down at the presser. However, the fight fell through and never came to fruition.
Dustin Poirier: "He can get it too"
'The Diamond' completely dismissed Nate Diaz's notion that he had already beaten him.. Nate was of the belief that Dustin didn't want any part of him and thus withdrew from their contest. He has long since claimed to hold a victory over Dustin; however, the Louisiana native doesn't see it that way.
"Yeah, he beat Conor, he didn't beat me. He can get it too. I'll fight him too, at 170. I don't live in the 'Diaz world', I live in reality. If he wants to fight, let's go. I'll slap him up."
The 20-12 fighter hasn't been as consistent as he once was, and his activity has declined over the last few years. Moreover, this is certainly not due to a lack of opponents who constantly call-out 209's second son. Nate Diaz remains a bonafide star in the promotion, and fans continue to anticipate a high-profile booking for him. Most recently, a rematch against Jorge Masvidal caught steam. However, things have seemingly fizzled out.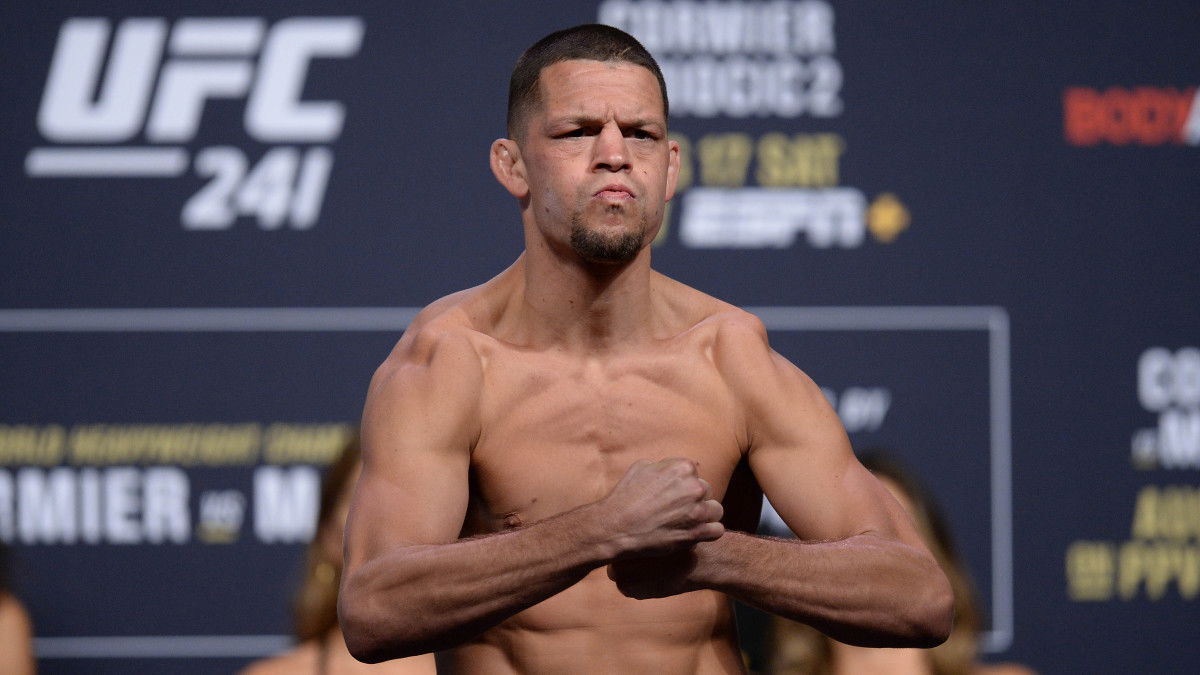 Dustin Poirier has bounced back from his title unification loss to Khabib Nurmagomedov with a 'Fight of the Year' candidate win. There were rumors that he would slide into the co-main event slot for UFC 254 against Tony Ferguson. However, a more lucrative money fight against 'The Notorious' has reared its head towards Poirier.
Continue the conversation on the app, join other MMA fans on MMA Fans App