'I'm Going Platinum Like a Mikey Boy' – Mike Perry Will Not Walk Out to Beyonce's Halo
Published 04/10/2021, 12:06 PM EDT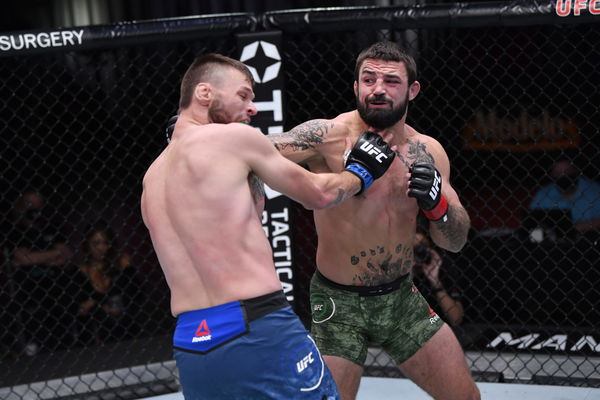 During the exciting UFC 255 event, a hilarious moment left everyone in splits. Mike Perry walked out to a song no one would have expected him to- Beyonce's 'Halo'. Even Perry himself was surprised when that song played, and that caused laughter around the arena.
ADVERTISEMENT
Article continues below this ad
Now, it was revealed that someone mistakenly played the song, and it was not Perry's intention to walk out to it. However, after the fight, there were widespread demands of fans that Perry walks out to the same song every time he enters the ring.
Mike Perry is all set to face Daniel Rodriguez. Before the fight, Perry was talking about whether he would walk out to Beyonce's 'Halo' again.
Perry was quick to announce, "I will not be walking out to Halo." 
Mike Perry will walk out to 'Platinum'
'Platinum' later talked about which song would he actually walk out to. The song is going to be 'Platinum' by J. Rob The Chief.
Though everybody loved the fact that Perry walked out to 'Halo', no one can deny that 'Platinum' is a much better choice for him.
ADVERTISEMENT
Article continues below this ad
"Shout out J. Rob The Chief for the Platinum song, you all keep that on shuffle, J. Rob The Chief and the song is Platinum, I'm letting it out, I'm going Platinum like a Mikey boy; they don't really like the boy, Jesus."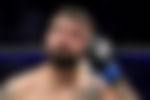 The lyrics to 'Halo' did not quite fit the mood of a before-fight walkout. Because let's face it, "I found a way to let you win, I never really had a doubt, Standing in the light of your halo, I got my angel now," these lyrics don't quite scream mixed martial arts.
ADVERTISEMENT
Article continues below this ad
Perry vs Daniel Rodriguez is going to be a great fight, Perry lost his last fight at UFC 255 against Tim Means. Meanwhile, Rodriguez also lost his last fight against Nicolas Dalby at the same event. Both the fighters would look to get back to winning ways, and that would mean we get to enjoy a great fight.
Which is the best walk-out song, according to you? Let us know in the comments below.