'I'm Not a Millionaire'- Claressa Shields Details Her MMA Transition
Published 05/30/2021, 11:54 AM EDT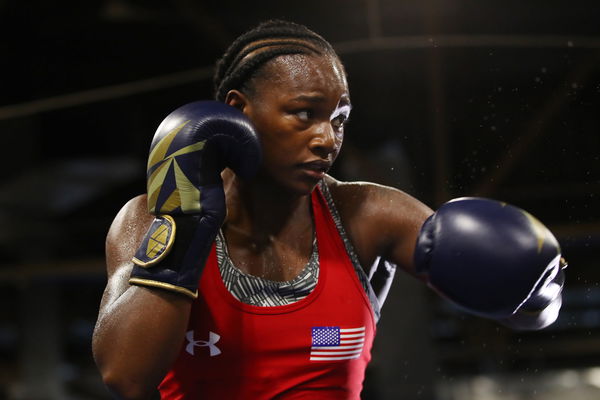 Claressa Shields, the women's boxing sensation, is set to make her MMA debut at PLF. She is a multi Olympic gold medalist winning at London and Rio Olympics. Shields is also a multiple-time World Champion and likes to call herself the 'G.W.O.A.T', or the greatest woman of all time. 'T-Rex' will fight Brittney Elkin on July 10 under MMA rules, making her official transition from boxing to MMA.
As the fight inches closer, Shields was interviewed by MMA Fighting where she shared her interesting views on her MMA transition. 'T-Rex' said "In women's boxing, women don't get paid that much, You know I've won every title you can think of, every last organization. Three-time division world champ, two-time undisputed champ at 154 and 160 and I've held titles at 168 and it's like I'm not a millionaire right. I'm known worldwide but I'm not a household name yet."
ADVERTISEMENT
Article continues below this ad
Claressa Shields continues, "It's like there's nothing more I can do in women's boxing to make me be a household name cause I've done everything. Nothing else I can do. People were talking about me and Laila Ali fighting or her coming out of retirement. I still wouldn't be a household name after that win. So I felt like coming into MMA while I'm 25-26 years old."
Claressa Shields Wants to become a household name
'T-Rex' disclosed that even though she nearly achieved everything in boxing, she was not paid enough. Shields want to become a millionaire, which according to her, isn't possible with Women's boxing. Therefore, she is making a transition at the young age of 26. It's a fact that Women in MMA are more popular and cash in bigger paychecks than women in boxing. Women like Ronda Rousey, Amanda Nunes, Valentina Shevchenko, and many more are household names in the world of combat sport.
ADVERTISEMENT
Article continues below this ad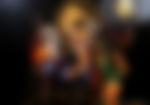 These women have millions of followers on their respective social media accounts. Some UFC fighters like Gina Carano and Ronda Rousey have also been featured in Hollywood. This is how big the recognition MMA can provide just because of fighting in the UFC. It's certain that Claressa Shields is eager to join the list because she wants to get what she thinks she is worth. She will have to pile up victories in order to get in the UFC, which will surely fulfill her dreams.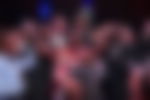 Is Claressa Shields the next big thing in MMA? Let us know in the comment section below.
ADVERTISEMENT
Article continues below this ad
Watch this story: Top 5 Best Fights In The History Of UFC Women's Division