"I'm Not Happy With It"- Giga Chikadze Speaks Out against UFC's Ranking System
Published 09/03/2021, 9:43 AM EDT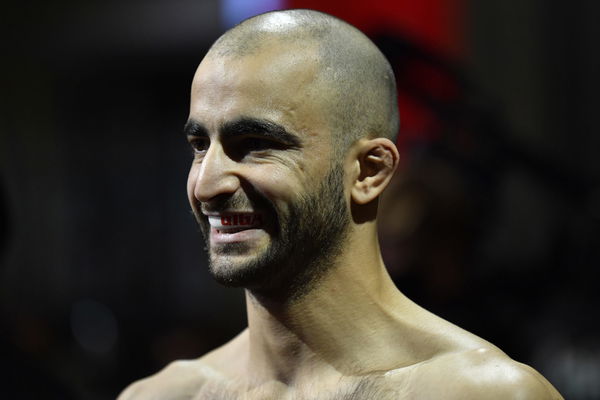 ---
---
Following a spectacular TKO victory against UFC legend Edson Barboza, Giga Chikadze was hoping to be promoted to the top five. However, the Georgia native finds himself placed at the number eight spot, and isn't particularly happy about it.  
ADVERTISEMENT
Article continues below this ad
Giga Chikadze is now on a seven-fight win streak in the UFC. A Glory Kickboxing veteran, 'Ninja' is one of the most feared strikers in the featherweight division. A division that has many elite strikers such as Max Holloway, Alexander Volkanovski, and Chan Sung Jung.  
In a recent interview with MMA Junkie, Giga Chikadze expressed his disappointment at the rankings, even taking a shot at the number three featherweight Yair Rodriguez who hasn't competed since 2019. 
ADVERTISEMENT
Article continues below this ad
"I'm not happy with it, I was No. 10. I beat No. 9, but it was not just a regular No. 9, and it was not a decision, not a split decision, not a close fight. As I said: I kick the sh*t out of people. So this is what happened this weekend. When you beat somebody like Edson Barboza and you are No. 10 and he's No. 9, you don't just go one more and become No. 8. I have to be somewhere in the top five. I was hoping to get top three, because in the top three there's another guy (Yair Rodriguez) who has not fought in all this time since I'm in UFC, and I fought seven times – seven times in less than two years. That's something that really has to be mentioned. They put me just top eight, so I was a little bit sad."    
At 33-years-old, Giga Chikadze is looking to make his way to a shot at the title. In fact, immediately after his win against Barboza, Chikadze announced he'd want to be the backup fighter for the upcoming title fight between Alexander Volkanovski and Brian Ortega. 
Who will Giga Chikadze face next?
Giga Chikadze's most recent victory against Barboza serves as a warning for the rest of the featherweight division. The Georgia native has been very vocal about wanting to fight the top fighters in the division and, considering his last performance, there are several exciting matchups for him.
ADVERTISEMENT
Article continues below this ad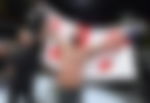 'Ninja' could take on Calvin Kattar, who is coming off a devastating loss to former champion Max Holloway. Chikadze has called Kattar out once before and their fight would be a great clash of styles.
Another great fight for Chikadze would be 'The Korean Zombie'. A veteran of the division, who has only gotten better with time, Chan Sung Jung will be a great test for Chikadze. A win over Chan Sung Jung would guarantee Chikadze a title shot, bringing him a step closer to his goal; becoming a UFC champion.
ADVERTISEMENT
Article continues below this ad
What do you think? Who will Giga Chikadze face next? Let us know in the comments.
Watch This Story:5 UFC Fights You Do Not Want To Miss in September 2021