'I'm Smoking and They Burning Up'- Kamaru Usman
Published 05/24/2021, 5:30 AM EDT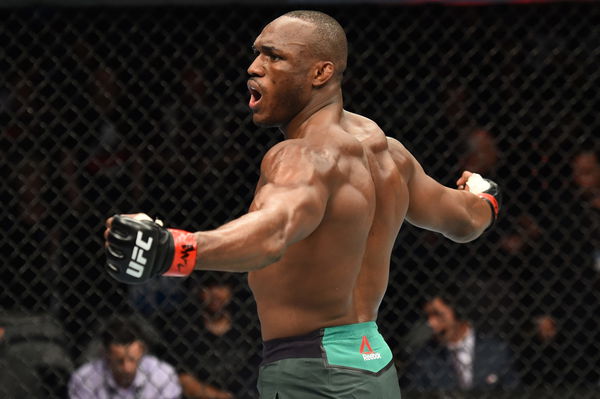 ---
---
Kamaru Usman spoke out via his social media and engaged with fans in a Q&A session. 'The Nigerian Nightmare' ran through several questions pertaining to Conor McGregor, Khabib Nurmagomedov, and his own future as the divisional champion. Usman's profile has shot up drastically in recent times given the frequency and potency of his last few octagon appearances.
ADVERTISEMENT
Article continues below this ad
In a matter of months, Kamaru Usman defended his belt twice, once against Gilbert Burns, and then in a rematch against Jorge Masvidal. He's now becoming a household name as his fighting style has evolved towards securing thunderous TKO finishes. Moreover, the UFC is now backing Usman's journey towards becoming the pound-for-pound GOAT as he takes on all comers.
ADVERTISEMENT
Article continues below this ad
Kamaru Usman: Geared for greatness
Apart from answering questions about his rivals, fans also asked him about his own training and pre-fight preparation. Specifically, a fan wanted to know Usman built up stamina without putting in roadwork. Chiefly, it's well known that Usman's knees are compromised, and he has to resort to unorthodox techniques when it comes to endurance training.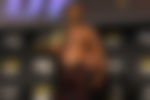 "Everything that I do, every session that I go through I have to mentally hit a certain level. I got to push myself to a certain level, so I'm used to being in the fire. Being in shape, a lot of people think it's just from running or roadwork, that's not necessarily true. You can run all you want, you can get all the road work you want, but when you get in there and it's time to go to work, that adrenaline hits you."
"Your heart rate elevates and you look like you never ran a day in your life. So it's not necessarily all about that. I just put myself in the fire to where when I come out of there, I'm smoking. I'm smoking and they burning up."
ADVERTISEMENT
Article continues below this ad
It's evident that Kamaru Usman's supreme dominance in the cage is a direct result of his intense training. The Nigerian-born champion leaves it all on the training room floor and is able to get legacy-defining results in the cage. He'll look at continuously improving various facets of the game to ensure he remains at the top of the mountain.
ADVERTISEMENT
Article continues below this ad