'I'm the Cash Cow'- Sean O'Malley Says 'Ugly and Stupid' Paddy Pimblett Fight Is Down the Line
Published 09/14/2021, 9:08 AM EDT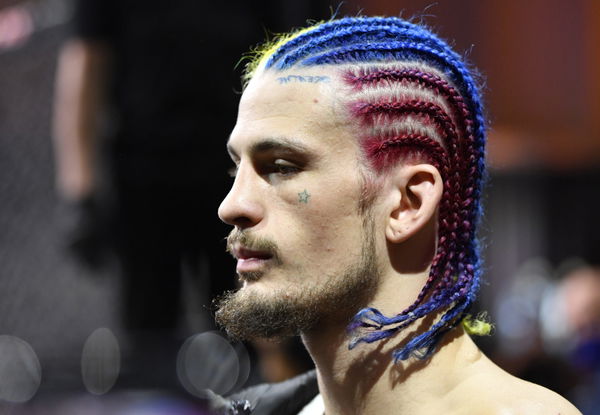 ---
---
Sean O'Malley and Paddy Pimblett are two of the brightest prospects in the UFC. Both fighters are incredibly talented and even though they are relatively young in MMA, fans love to watch them compete.
ADVERTISEMENT
Article continues below this ad
Recently, 'Sugar' appeared on Monday's episode of The MMA Hour with Ariel Helwani. During the interview, 'Sugar' talked about his next UFC fight and had some words for Paddy Pimblett.
Ever since Pimblett has made his UFC debut, people have been speculating as to who the fighter will face next. One fight that the fans wanted to see was between Pimblett and O'Malley. Recently, however, O'Malley dismissed a fight with Pimblett next but did hint at a potential super-fight down the road.
ADVERTISEMENT
Article continues below this ad
O'Malley said, "I think that could be a potential super fight down the line." Helwani also asked O'Malley about the beef he has with Paddy Pimblett and how it started. Talking about the same, 'Sugar' said, " I had no idea. I didn't know of him until the UFC kind of started posting stuff about him."
"And I obviously don't follow him, so I just, you know, had a bunch of people telling me Paddy's talking sh*t. So I'm not gonna not talk sh*t back, I heard he was talking sh*t so I gotta talk a little sh*t back right."
As 'Sugar' and Pimblett are in different weight classes, it is unlikely the 2 fighters will face each other anytime soon. However, as both 'Baddy' and O'Malley are amongst the best talents in MMA, it would be a treat to watch if these two fighters ever compete inside the Octagon.
Sean O'Malley believes Paddy Pimblett is 'kind of smart' for using his name
Sean O'Malley is not someone who backs down from a fight or a confrontation. Therefore, the fighter made it clear that as Pimblett talked sh*t about him; he had to talk back. However, the fighter also talked about how he believes 'The Baddy' is really smart for calling him out.
He said, "So I don't know what his beef was with me. But he's the kind of dude like as ugly and stupid as he may look, he's kind of smart. He's talking about the biggest name in the UFC. I'm clearly one of the biggest draws. I'm the cash cow, he knows that. So he's got to use my name, he's got to say my name, it makes sense."
"People wanna see characters, he understands that. He's going to be a character, he's gonna say what he needs to say. He went out and performed the way he needed to, besides almost getting knocked out."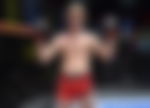 "Yeah, I think that could be a potential big fight. We'll see how he competes with the top guys and, ya let's see."
Both Pimblett and O'Malley are currently looking to make their name in the UFC. Therefore, it is highly unlikely that either of them will change weight class to fight the other. However, one should hope that these two talented fighters do meet inside the Octagon sometime in the future.
ADVERTISEMENT
Article continues below this ad
Who do you think would win a fight between O'Malley and Pimblett? Let us know in the comments.
Watch This Story: Nick Diaz Net Worth: Biggest Crash Grabs of the Stockton Native In and Out of the UFC
ADVERTISEMENT
Article continues below this ad