In Heated 2007 Debate on Live TV, Joe Rogan Had to Knock Some Sense Into UFC Title Contender: "You Knocked Yourself Out in the Takedown"
Published 11/29/2022, 11:40 AM EST
By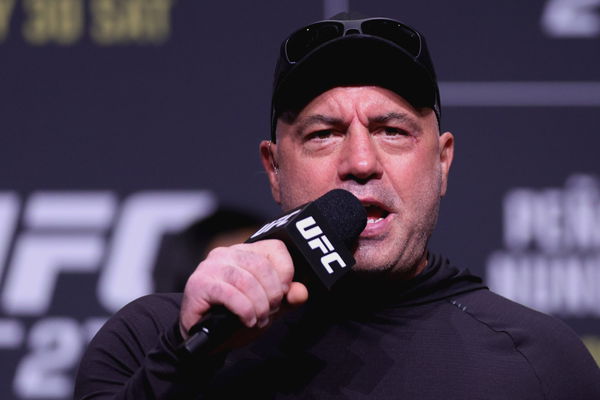 Joe Rogan has been a key figure in UFC's success throughout the years. The podcaster has been with the company for more than two decades and moreover, in these two decades, the commentator has had several memorable moments.
Nonetheless, the majority of all those moments come from his post-fight interviews with other fighters. From explaining to the enraged crowd about Tim Sylvia's hand snapping against Frank Mir at UFC 48 to interviewing an emotional Daniel Cormier post his second loss to Jon Jones at UFC 214. Rogan has had many of these unforgettable moments throughout the years.
ADVERTISEMENT
Article continues below this ad
However, none can surpass the stint he had with UFC lightweight, Gray Maynard at the Ultimate Fighter 5 finals. Here's what happened.
Gray Maynard knocks himself out while slamming his opponent

 
The lightweight was competing in the preliminary card of the ultimate fighter 5 final. Meanwhile, the card was headlined by B. J. Penn and Jens Pulver. Nonetheless, the 'Bully' was facing Rob Emerson. Where Maynard was new to the sport and entered the bout with a record of 2-0, however, the opponent was a 13-fight vet with a record of 7-6.
The fight had a good back n fourth in the first round. However, in the second, Maynard landed a clean uppercut that cracked Emerson, and meanwhile, the fighter was wobbly. Maynard picked him up in the air and slammed him. Nonetheless, it didn't go as the 'bully' would have planned, and he slammed his head on the canvas and knocked himself out.
Joe Rogan tries to explain reluctant Gray Maynard

 
Amidst all the chaos, it convinced Maynard that he had won. However, when the scorecards were read, it was a no-contest. Consequently, it didn't sit too well with Maynard and was in dissent from the decision. Thus, Rogan came in, trying to explain the whole situation to the fighter.
Rogan said, "In the beginning of the second round, you came out, hit him with some big shots and a vicious takedown. In the takedown, right after the takedown, he tapped, but you were unconscious. You knocked yourself out in the takedown."
ADVERTISEMENT
Article continues below this ad
Rogan then showed the fighter the replay of the incident in order to back his statements. However, 'The Bully' did not agree with what Rogan had said, despite watching the video.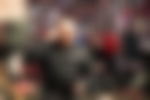 Maynard was visibly upset and said, "I remember sitting in the corner. He tapped, and I thought it was over. I rolled over. Of course, I'm a little tired."
ADVERTISEMENT
Article continues below this ad
The pair went on a constant back n forth. Meanwhile, Rogan tried explaining that the referee stated that the fight was over. However, Maynard stuck to his word and stated several reasons why it look like he was knocked out but wasn't.
WATCH THIS STORY: Joe Rogan: Thug Life Moments in The UFC
Edited By: Vineet Nandwana