Internet Sensation "Liver King" Replies to Joe Rogan Accusing Him of Artificially Achieving His Monstrous Physique
Published 05/06/2022, 8:11 AM EDT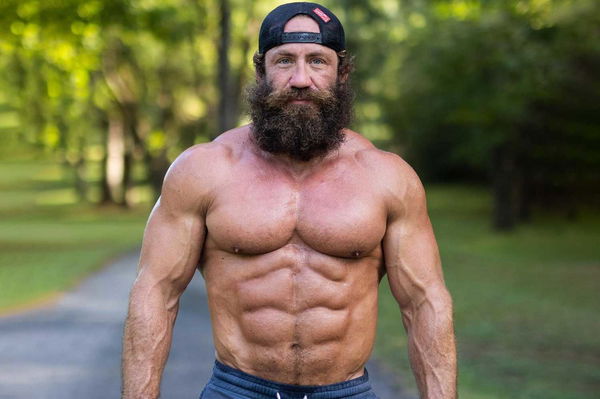 Appearances can often be deceiving. The internet phenomenon dubbed "The Liver King" took social media by storm for perpetuating an ancestral lifestyle that has changed through the eons. Brian Johnson has been showcasing his incredibly ripped body comparable to the Greek god Heracles, all while attributing his strength and physique to eating raw organ meat in his diet. Joe Rogan, however, suspects otherwise.
ADVERTISEMENT
Article continues below this ad
Raw meat is a very controversial topic to talk about in the world of food. This is because of the divided opinions that it has. A majority of people in the civilized world always turn to cooking their meat. This is in order to prevent bacteria like Salmonella into consumers' bodies. However, "The Liver King" seems to be following the diet that his ancestors have been following for years. 
ADVERTISEMENT
Article continues below this ad
With all the medical conditions in the consumption of raw meat, UFC commentator, Joe Rogan, thinks that the cause of a body like that is attributed to the use of performance-enhancing anabolics. As we said, appearances can be deceiving. The new internet phenom who carries himself with a macho personality had nothing but a sweet and diplomatic answer to give.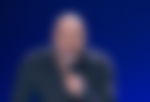 Joe Rogan stated, "No, that's a gimmick, that guy. He's got an ass filled with ster****, is what he got. That's not a natural body. That guy is shooting all kinds of sh** into his system to achieve that kind of physique…."
He continued, "I don't even know if there's a benefit in eating raw meat. From what I've understood, talking to experts, there's actually a lot gained from cooking because the protein becomes more bioavailable."
WATCH THIS STORY – Tyson Fury, Kamaru Usman, Dana White, And Others React To Mike Tyson Battering A Drunk Fan On A Flight
ADVERTISEMENT
Article continues below this ad
Johnson replied, "I don't touch the stuff" He also proceeded to state that he was "grateful to Joe Rogan for bringing me into his ecosystem." 
Joe Rogan and the Liver King for a podcast? 
Brian Johnson is very famous on the internet currently. And with Joe Rogan's comments about him, a podcast might be in the works. This might let Rogan better understand Johnson's story and side of the benefits of raw meat. 
ADVERTISEMENT
Article continues below this ad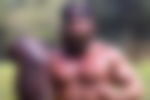 Joe Rogan is great at conversations, and his podcast's success is the proof of it. Brian Johnson seems to be a person carrying himself with poise and a steadfast quality in promoting what he believes. Gimmick or not, Johnson's content appears to be refreshing in a world full of repetitiveness.