Is Amanda Nunes the Greatest of All Time?
Published 11/24/2020, 10:47 AM EST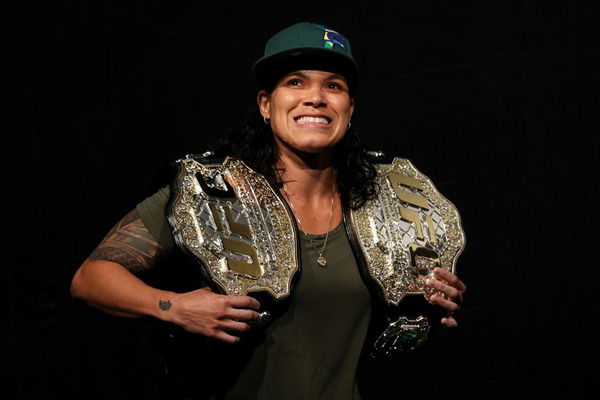 Amanda Lourenco Nunes, the reigning champion of the women's bantamweight and featherweight divisions, is one of the best pound-for-pound female fighters in the octagon.
The Brazilian has done it all in her UFC career and is the first woman to become a 2-division UFC Champion. The 31-year-old Brazilian boasts of a stellar record of 20-4-0, having notched 9 victories on the trot.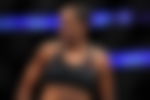 ADVERTISEMENT
Article continues below this ad
Why is Amanda Nunes on the list of best fighters?
'The Lioness' has one of the best resumes in UFC history. Nunes made her UFC debut at UFC 163, where she marked her first victory in the promotion.
Over the course of her career, the fighter has defeated everyone she met inside the octagon to win in the Bantamweight and Featherweight divisions.
In a span of 6 years, the phenomenal fighter has defeated Ronda Rousey, Holly Holm, and Miesha Tate, the 3 women to wear the bantamweight gold before her.
Nunes smashed Germaine de Randamie and Cris Cyborg, the first 2 females to carry the Featherweight title. 'The Lioness' has also defeated the flyweight queen Valentina Shevchenko, which only strengthens the point of Nunes being the GOAT.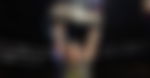 Here's what Dana White had to say about The Lioness, "She's the greatest female fighter of all time. A lot of people thought she could, a lot of people thought she couldn't, but then you get out there and Cyborg tries to bully women and Amanda stood right in there and bullied the bully and ended up viciously knocking her out."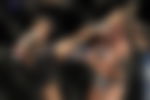 The Lioness' take on being the greatest
There is always an ongoing debate on who is the greatest fighter of all time. On talking to The Lioness about being regarded as the greatest, this is what she had to say:-
ADVERTISEMENT
Article continues below this ad
"This is my life. This is what I dreamed about. Is something I've wanted my whole career and have been working towards for my whole career.
"Since Day 1, I knew I was going to be where I am now. I had a lot of people question me, but I believed in myself since Day 1. And I knew it was just a matter of time before I could show everybody who I really am and who is the best.
"I didn't rush anything. Just did my thing believed in myself."
ADVERTISEMENT
Article continues below this ad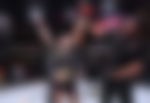 The GOAT debate is never-ending since all the fighters that step into the octagon have a story of their own. However, Amanda Nunes is one of the most passionate female fighters in the UFC. Her fans will always love and appreciate her contribution to the sport.