Is Paddy Pimblett Fighting Conor McGregor?
Published 03/10/2022, 12:00 PM EST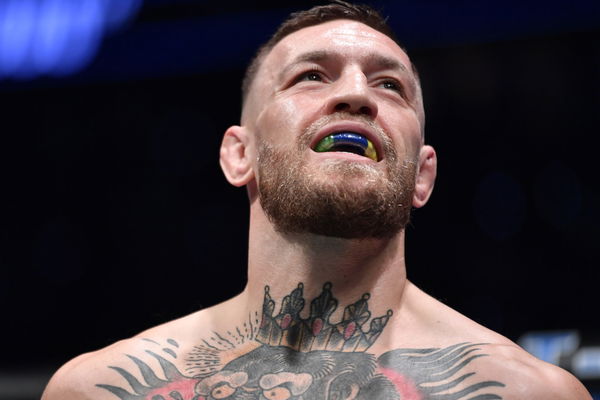 The new generation of warriors from Europe has brought forward many potential champions that rule the promotion. Names like Khamzat 'The Wolf' Chimaev, Ian Garry, Paddy 'The Baddy Pimblett, and so on. European fighters have always made a special mark on the sport, and its greatest example has to be UFC's biggest star and former 2-weight champion, Conor McGregor.
ADVERTISEMENT
Article continues below this ad
Much like McGregor (22-6-0), Pimblett has also managed to go on a similar dominating streak with Cage Warriors. No one else aside from Conor managed to win the featherweight/ and lightweight title at the same time, but sadly, Pimblett (17-3-0) could not replicate what McGregor did. The Baddy is currently competing in the lightweight division which the notorious one is looking to move away from.
ADVERTISEMENT
Article continues below this ad
It seems highly unlikely the duo will ever trade blows inside the octagon, but the possibilities are still endless.
Pimblett is currently preparing for his second UFC bout against Mexican fighter Rodrigo Vargas that will take place in the prestigious UFC London Card on March 20th.
Is Conor McGregor willing to fight Paddy Pimblett?
The iconic Bellator Dublin card in the past month saw Conor McGregor turn up to support his peers. On the same night SecondsOut, managed to get an interview with UFC star and quizzed him about facing lightweight contender Paddy Pimblett in UFC.
ADVERTISEMENT
Article continues below this ad
He said, "He is a good kid Paddy. the scousers( people born in Liverpool), you gotta love the scousers. You know my father was born in Liverpool, my half, one side of the family, is from there, is from there. So I got a lot of love for that, for that part of the world. And who knows, you know? Anything can happen. I will never say no to nothing. You know what I mean? I'll never say never."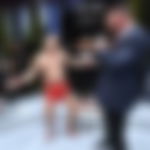 The two UFC stars share an attractive personalities and it can help the promotion sell the fight on a whole new level. While McGregor has already made his name in the promotion, Pimblett is still making headways and has only had one fight in UFC. He still has a lot to prove, and a long way out from making his mark as the UFC champion.
ADVERTISEMENT
Article continues below this ad
Watch this story: Lewis Hamilton's Past Rendezvous with UFC Star Conor McGregor 
However, it does not go without saying that the clash of these two icons will be legendary, and go down as the passing of the torch if McGregor fails to win. Do you feel this fight will happen in 2022? Share your thoughts in the comment section below.