Is Stipe Miocic Greater than Fedor Emelianenko?
Published 03/21/2021, 10:27 AM EDT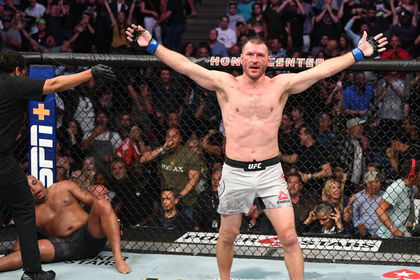 ---
---
Stipe Miocic has cemented his place in the UFC's heavyweight division as the greatest to ever do it. The firefighter from Cleveland overcame odds and adversities to make his way towards unchartered greatness in the organization. What's more, he's renowned for more than his record of having the most title defenses.
ADVERTISEMENT
Article continues below this ad
When it comes down to it, Stipe Miocic knows how to win.
However, his place as the GOAT is questioned by some when looking at the entire sport and not just the UFC. Some fans believe that Fedor Emelianenko is the rightful heir to the rank of being the heavyweight GOAT. Unfortunately, circumstances dictated that both men could never fight to duke it out and see who is the best.
ADVERTISEMENT
Article continues below this ad
Stipe Miocic or Fedor Emelianenko: Who reigns supreme?
When looking at volume in terms of the number of victories in MMA, there's virtually no competition. Fedor Emelianenko has picked up 39 victories across his illustrious career and suffered only six losses. Additionally, he went undefeated for nearly a decade until finally being submitted by Fabricio Werdum.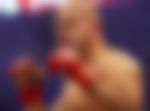 Stipe Miocic has a 20-3 record and has avenged two of the three losses he's suffered in his professional career. Moreover, he earned stoppage wins in the bouts that he eventually avenged. There's no denying Miocic's character and ability to make corrections in order to come out on top.
When looking at the quality of their wins, both men are quite evenly matched in this respect. Miocic has fought and defeated a major chunk of UFC heavyweight legends, including names like Alistair Overeem and Junior Dos Santos. However, a clear knock on him would be that he never matched up against the other UFC heavyweight GOAT contender Cain Velasquez.
ADVERTISEMENT
Article continues below this ad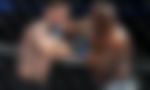 'The Last Emperor' has gone through a laundry list of heavyweight legends right up to the modern-day. His run in Bellator saw wins over Rampage Jackson, Frank Mir, and Chael Sonnen, to name a few. However, his earlier streak in Pride, although extremely long, lacks some 'big name fighter' appeal. This drags down Emelianenko in the eyes of fans who prioritize quality over quantity when judging the overall heavyweight GOAT.
ADVERTISEMENT
Article continues below this ad
Who do you think comes out on top as the best heavyweight? Tell us in the comments section below.