Israel Adesanya Discloses Immediate Interaction With Alex Pereira After the Knock Out – "I Don't Like You… but Respect"
Published 11/19/2022, 12:15 PM EST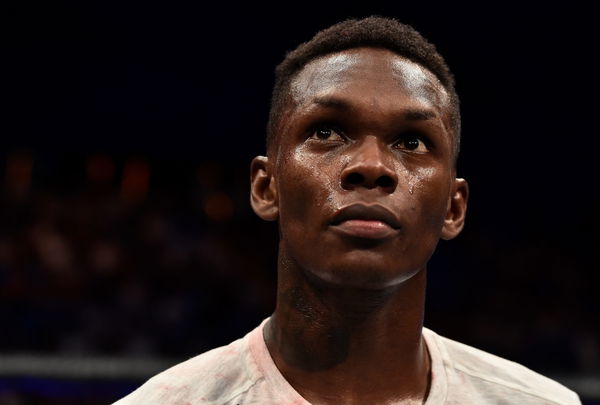 One of the most talked about topics lately amongst UFC fans is Israel Adesanya, losing his title to Alex Pereira. The two shared a cold-blooded equation, the reason being their history of kickboxing. It was quite difficult for Adesanya to have lost to Pereira again since this makes it his third loss against the 'Poatan'.
Before the fight, the two had a number of foul-mouthed exchanges. However, it was all respect at the end of the fight.
ADVERTISEMENT
Article continues below this ad
In an interview with MMA Hour, 'The Last Stylebender' talked at length about the aftermath of the fight. And he went on talking about the post-fight exchange between him and the 'Poatan'. He stated that both of them have mutual respect for each other.
Israel Adesanya is unfamiliar with Alex Pereira personally
Israel Adesanya talked about his equation with Alex Pereira and said, "I don't know him personally." Adesanya further continued by talking about his exchange with Pereira post the fight. "I told him after the fight, when I took a bow to the crowd, he came up to me. He said, 'Hey! Respect. Respect.' I was like, it's okay. I don't like you, you don't like me. But, respect. We shook hands."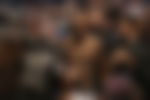 The interviewer further dug deeper and asked the 'Stylebender' the reason for not liking 'Poatan'. To which he said, "Energies don't mix. And that's okay. This is a war. So war still wages on." Adesanya also stated that he knows Pereira doesn't like him, either. 
The fight didn't change The Last Stylebender
ADVERTISEMENT
Article continues below this ad
Most fighters have a change of heart or get cold feet post a major defeat. However, it appears like Israel Adesanya is dealing with the defeat quite maturely and pretty well. When asked if anything came back haunting him post the defeat, he quickly responded saying "Nah, f**k no". He added, "I did everything. Everything in my power. I meant when I said that before the fight. Everything in my power, to make sure this fight, I was ready for this fight. I was the best I've ever felt." 
It is good to see the mutual respect between the fighters regardless of how viciously the two go after each other in the ring. Good sportsmanship and a ferocious desire to win never go out of style.
ADVERTISEMENT
Article continues below this ad
Watch this story: Israel Adesanya's Most Memorable Dance Moments
It appears to be all well between Israel Adesanya and Alex Pereira, at least on the surface. Both have a long way to go and it is undeniable that, after a such magnificent fight, a rematch will certainly take place sooner or later.
Edited By: Vineet Nandwana