Israel Adesanya Hopes to See Two Changes in UFC
Published 09/18/2020, 9:12 AM EDT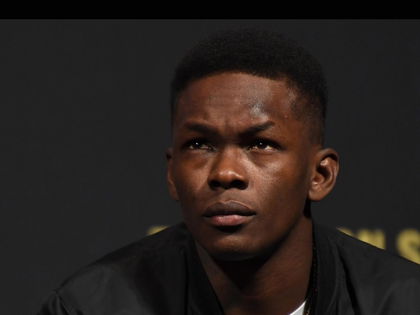 ---
---
UFC Middleweight champion Israel Adesanya is arguably one of the hottest stars in the sport of MMA. "The Last Stylebender" appeared alongside unified boxing champion Anthony Joshua for the extremely popular internet show "Hot Ones" delivered by First We Feast. The show saw a high-spirited exchange between the host and the two combatants over a plate of chicken wings.
ADVERTISEMENT
Article continues below this ad
Chiefly, Adesanya's appearance on "Hot Ones" was immediately kicked off with a highly debated question in the MMA sphere. Israel Adesanya was asked about a prominent change that he would implement in the UFC. True to form, Adesanya doesn't hold back and is hence immediately within the upper echelon of fighters.
Israel Adesanya lays down the law
ADVERTISEMENT
Article continues below this ad
The undisputed Middleweight king pulled no punches when delving into certain changes he believes should be made. Additionally, these changes align with the general consensus that several fans and MMA pundits have vocalized over the years.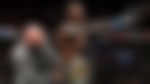 "Oh man, there's a few. A stupid one… I'm gonna answer this twice. A stupid one is the 12-6 elbow because that is so old. You can't elbow this way [gestures], you have to have it at an angle. If I'm throwing my shin in your face, this [12-6 elbow] is pretty alright."
The aforementioned rule was most famously showcased when Jon Jones fought Matt Hamill in 2009. "Bones" Jones completely dominated Hamill from the opening bell, but the fight was called against him for utilizing the 12-6 elbow. More than ten years later, it still sits as the only loss on his illustrious MMA career.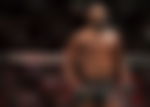 ADVERTISEMENT
Article continues below this ad
Adesanya also broached another frequently talked about topic as it relates to the addition of more weight classes in the UFC. Although not as popularly discusses as the '12-6' rule, several fighters have been calling out for the same.
"Apart from that, I'd add more weight classes between the middleweight and light heavyweight and the welterweight to middleweight. Amongst the bigger weight classes, it starts to get wider, the gap. That and the dumb*** 12-6 elbow."
Israel Adesanya certainly maintains a pulse on the happenings of the MMA world as seen through his choices. It is clear that the aforementioned point of contention is not exclusive to a select group of people.
ADVERTISEMENT
Article continues below this ad