Israel Adesanya Responds to a Fan Who Asked Him – "Why Are You Gay"
Published 12/30/2022, 3:45 PM EST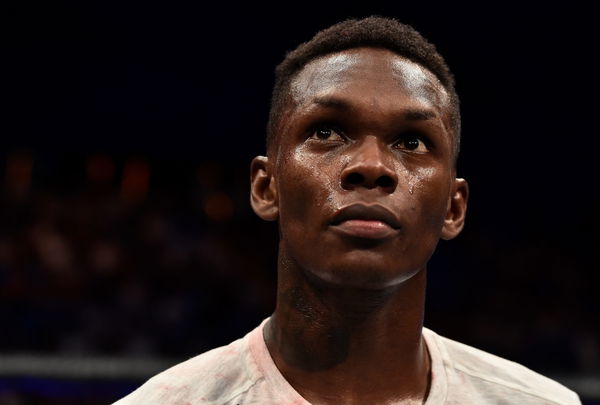 Israel Adesanya is undoubtedly one of the most coveted names in the entire UFC. The Nigerian-New Zealander had a meteoric rise after his UFC debut in 2018. Many MMA pundits and fight fans consider him to be one of the very best in the entire UFC. 'Izzy' is also a former UFC middleweight champion with an impressive record of five title defenses to his name. But, recently he lost his middleweight crown to the Brazilian Alex 'Poatan' Pereira at UFC 282. Adesanya stayed classy even after his defeat and vowed to return stronger.
A lot in the MMA community, however, have picked out ways to deride 'The Last Stylebeder' time and again. Some fans had previously called him out since he allegedly offered 'boring fights' to them. While there are others who mock him, labeling him as gay. Recently, Adesanya shared a story on his Instagram asking his fans to send in their questions, which the former middleweight champ would answer to. Apparently, a fan asked Adesanya, "Why are you gay" 'The Last Stylebender' replied, showcasing a video and a conversation with someone on this coveted topic about himself.
Israel Adesanya admitted that he was a super gay
ADVERTISEMENT
Article continues below this ad
The video in Adesanya's status showcased a conversation between two people, one of which was trying to impose his opinion on the other one. He questioned the other one, "Why are you gay?". The other one replied, "Who says I'm gay? ". But the first one overpowered the other, concluding, "You are gay".
Izzy's reply was displayed right under the video, where he admitted, "Super Gay". There can be no definite answer to whether Adesanya was protruding from the truth or being sarcastic.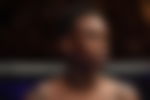 Adesanya's status also showcased the texts from the other one. The person wrote two texts, the first one read, "I don't think I know anyone gayer". He probably was very sure about Adesanya being gay.
His second text read, "Also why do people always seem to bring this topic up about you? It's a bit obsessive haha so what if you were". He further cemented his first text with this one and clearly implied that he knew that Izzy was gay.
Was Adesanya joking or serious?
'The Last Stylebender' has never been vocal about his sexuality as of now. However, there has been a lot of buzz regarding it on various social media platforms.
A few previous acts from Adesanya had placed him under the suspicion of fans who thought he was gay. A 2020 pic where 'Izzy' was spotted with bright pink hair had spilled massive controversies over social media about him being gay.
ADVERTISEMENT
Article continues below this ad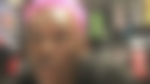 Adesanya has also never talked about his involvement with a female counterpart. He had brought out his family members to celebrate his victory as well. Izzy's silence in this regard has kept combat sports fans speculating to date and we don't know when the answer to this question may be found.
Watch this Story – Five times Alex Pereira mocked rival Israel Adesanya ahead of UFC 281
ADVERTISEMENT
Article continues below this ad
What's your take on this? Let us know in the comments below.
Edited By: Vineet Nandwana