'It Has to Happen- Francis Ngannou and Kamaru Usman Ask UFC for an African Favor
Published 04/01/2021, 5:30 AM EDT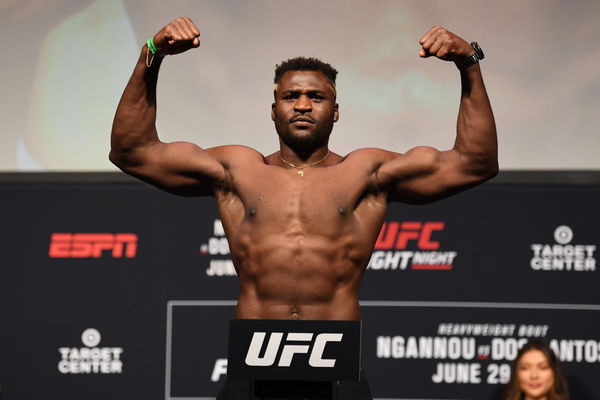 ---
---
For the first time in its storied history, the UFC has three African champions competing in distinct divisions at the same time. Israel Adesanya is the current middleweight champion, Kamaru Usman is the current welterweight champion, and Francis Ngannou is the new heavyweight champion. After his victory at UFC 260, Ariel Helwani interviewed and asked the continent's newest champion about possibly competing in Africa.
ADVERTISEMENT
Article continues below this ad
'The Predator' replied, "This must happen you know, and we are thinking about it right now. It has to happen, the UFC has to figure out. I said right now that will be you know listen you have a roster of over 500 it's not over 600 of a mere fighter divided. In seven divisions in the seven divisions in that roster, you have barely 20 fighters. African fighters that 20 African fighter will represent I don't know how many percent very minuscule. They have three divisions in three division they are champion mostly the biggest division."
ADVERTISEMENT
Article continues below this ad
Francis Ngannou thinks as UFC has three African champions, fighting in Africa is perfect for them right now. It's very rare that we get three champions from the same place at the same time, excluding the USA. 'The Predator' wants the promotion to honor Africa for providing such talented athletes for the sport and wants UFC to take a chance with the Africa event.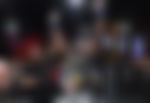 The newly crowned heavyweight champion also said, "It might just be the place, the perfect place for the fight. It might just be the land of the fighting just take a step. Take a look, give the opportunity and see how it plays out and ask three champs. I think we deserve at least one open event to honor us you know it is in Africa wherever it is in Nigeria or in the Cameroon."
Kamaru Usman backs up Francis Ngannou and wants UFC Africa
Kamaru Usman backed up his African friend and also shared a post on Twitter. 'The Nigerian Nightmare', who was born in Auchi, Nigeria, and migrated to Dallas, Texas when he was eight, would love to defend his title back in Africa in front of his people. He wrote, "Facts."
ADVERTISEMENT
Article continues below this ad
The same will hold true for Israel Adesanya, who was born in Lagos, Nigeria, and migrated to New Zealand, and the Cameroonian Ngannou who moved to Europe in the last decade.
'The Predator's win could be the catalyst that pushes the UFC to the continent for an event. A triple championship fight card would take the cake. Moreover, with three popular champions, the UFC will know that they will have a successful event.
Do you think Dana White will agree with Francis Ngannou, and fans will get their first African event?
ADVERTISEMENT
Article continues below this ad