'It Lights a Fire Under His A**' – Big John McCarthy Explains Why Conor McGregor is Still Fighting in the UFC
Published 05/23/2021, 11:44 AM EDT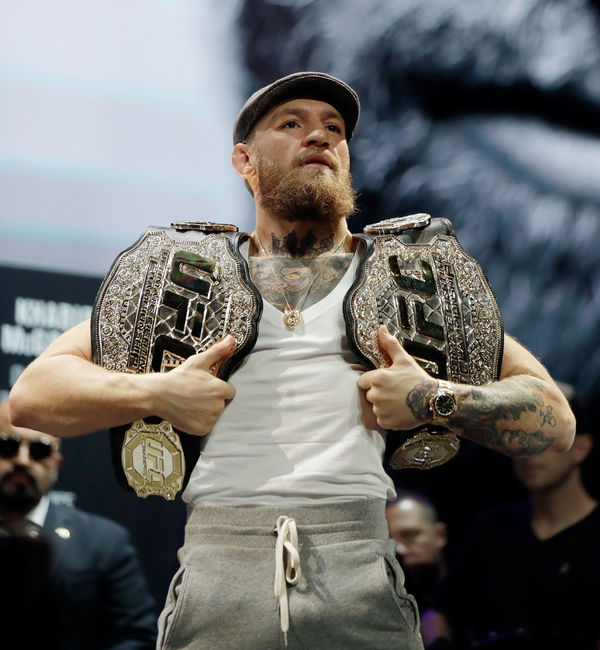 ---
---
The one thing that sports persons have that the other professionals don't, is the opportunity to cross over to other businesses. It's true that they retire early, but their fame can help them endorse any number of their business ventures. Conor McGregor is the best example of this phenomenon.
ADVERTISEMENT
Article continues below this ad
The Irishman was recently named the richest athlete in the world ahead of LeBron James, Cristiano Ronaldo, and Lionel Messi. Giving his success in his ventures like Proper 12 Whiskey, it's hard to imagine why he continues to fight.
UFC referee Big John McCarthy spoke about his on his podcast Fight CAT with Podcast Dave. Dave wondered why Conor was still fighting. "I'm still baffled by the fact that he's still fighting. I don't understand at all. You obviously have other business ventures that you're really focusing on," he said.
ADVERTISEMENT
Article continues below this ad
He also added that any losses in his next few fights would hurt his fame, which would inadvertently hurt his business. Here John McCarthy stepped in and talked about the love of fighting that a UFC fighter can't get enough of.
"You keep on asking, 'I don't understand why he's fighting.' He's fighting because it's a drug he can't get anywhere else. He loves that drug. The walk, the feeling of it, standing in the cage, the announcement, all of it," he said. McGregor has mentioned his love for the sport multiple times.
"He loves it, it lights a fire under his a**, and he can't get that as soon as he walks away. So, that's the reason he keeps on fighting," McCarthy concluded.
Conor McGregor and his trilogy fight against Dustin Poirier
ADVERTISEMENT
Article continues below this ad
The other talking point of the podcast was McGregor's UFC 264 bout against Dustin Poirier. They split the first two fights with knockouts for both of them. Their third fight will determine who'll end up with the legacy and possibly a title shot against new lightweight champion Charles Oliveira.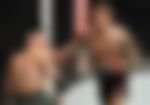 McGregor has lost two of his last three fights, and his one win came at welterweight against Donald Cerrone. He needs to win this match to get his form back. A loss here could mean the end for his title prospects in the lightweight division.
ADVERTISEMENT
Article continues below this ad
Do you think Conor McGregor can beat Dustin Poirier?