'It Was a 10-8 Round'- Michael Chandler on the Insane First Round Against Charles Oliveira at UFC 262
Published 05/19/2021, 11:11 AM EDT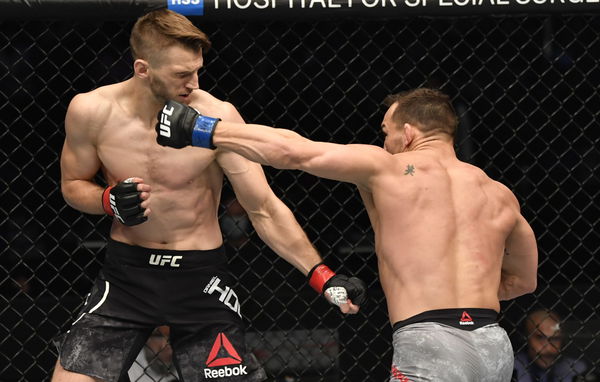 ---
---
The UFC lightweight division went through a massive shift in recent months. The former champion Khabib Nurmagomedov retired from the sport after defending his title against Justin Gaethje. Subsequently, Charles Oliveira and Michael Chandler fought for the title at UFC 262.
ADVERTISEMENT
Article continues below this ad
It was a nail-biting match from start to finish. There wasn't one moment of rest in the entirety of the five minutes and 19 seconds of the fight. Chandler completely dominated the first round and was looking primed to win the title. However, Oliveira showed incredible resolve to stay in the fight and then shocked everyone to win the fight via knockout in the second round.
ADVERTISEMENT
Article continues below this ad
Afterward, Chandler appeared in an interview with Jason Hartley from MMA on Point for MMA On Point Extras. He revealed his thoughts about the fight and didn't want to shy away from the defeat. Chandler said that he wanted to tell his story and move on from the fight. Hartley asked him about what the story is, and the American answered.
"We could very well be sitting here today with me having TKO'd Charles Oliveira because it was that close. It's such a game of inches, and you're tied on to a tornado, and everything can be going perfectly just like it was," he said.
He also talked about the first round in which he was the one who looked like he would win. "I mean, that was a 10-8 round, the first round, on two of the judges' scorecards. So, I got a 10-8 round against Charles Oliveira, who hasn't lost a round since 2017, I think," Chandler added.
Michael Chandler was confident going into the second round
It all went downhill in the second round for Chandler. They traded a blow, and then Oliveira struck Chandler with a perfect punch that sent him sprawling against the cage. Oliveira started the onslaught and didn't relent until the referee pulled him off. The fight was finally called 19 seconds into the second round.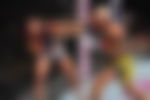 "So, he lost one round in the last four years, and it was to me. It was a 10-8 round. So, going in the second round, I was confident, good, 19 seconds in, (the) fight's over," Chandler concluded.
ADVERTISEMENT
Article continues below this ad
It was an ominous statement, and he did seem pretty upset about it. However, he is going about this loss the right way and has improved his mental fortitude to the extent that nothing can hurt him anymore. The fans would be expecting a good comeback from the former Bellator lightweight champion, and for good measure.
Do you think Michael Chandler will fight for the title again?
ADVERTISEMENT
Article continues below this ad