"It Was a Hard Time Without Food" -Khamzat Chimaev Talks About His Childhood During War Torn Times
Published 10/30/2021, 1:00 PM EDT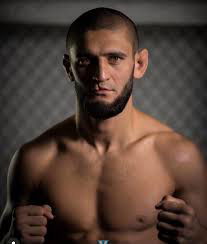 UFC fighter Khamzat Chimaev had shocked the world with his incredible fighting talent and skills. He became a star overnight. However, he started at the very bottom and had to work his way up. The fighter's success might partly be attributed to his humble beginnings. They seem to have created a hunger within him. 
ADVERTISEMENT
Article continues below this ad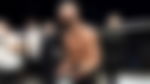 While he is famous today and doing extremely well, he had to work for it all his life. Working as a bouncer and aspiring to be a firefighter, he had to put in a lot of hard work. Khamzat Chimaev also has memories of uprooting from his home country and settling into a different country. This can be a rather painful experience for some. 
ADVERTISEMENT
Article continues below this ad
And the Russian-born Swedish fighter and his family had to go through a difficult time because of war.
War surrounded Khamzat Chimaev's early childhood
In an interview with ESPN MMA, Chimaev opened up and spoke about his childhood. He said, "I grew up in my religion, some small village, like yeah. It was a tough time when I was young. I remember that stuff as was after the war. I come to this world when it's world war and yeah, it was a hard time without food."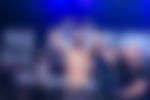 He further said, "Now everything is good, everything is better. I am happy for my country and will do something for these guys, you know, for these people. When I fight, win my fight, if they get like a little bit smile in the face, I would be happy for them."
Chimaev explained more about the war that happened at Chechnya. He said, "There was a war. It's like war against Russia and then the people in Chechnya, they get word against Chechnya people as many bull***t things."
ADVERTISEMENT
Article continues below this ad
Speaking about the war, he also said, "I don't know why it happened. These big things that killed people and why we can't live like normal, you know…. If you grow up with these things, you know, war and, after nobody want to see this again."
While speaking about his childhood in the interview, Chimaev could be seen reflecting on the pain and suffering he and his family had to go through. He is grateful that war came to an end and hopes that something similar never occurs again. 
ADVERTISEMENT
Article continues below this ad
After recovering from COVID, Chimaev will enter the ring for the first time against Li Jingliang at UFC 267. Who will you be rooting for in this exciting bout? Let us know in the comments.
Watch this story: Islam Makhachevs Intense Training Routine For His Fight Against Dan Hooker At UFC 267