"It Was a Robbery!" – Khamzat Chimaev Coach Lashes Out at Judges for Student Guram's UFC Austin Loss
Published 06/19/2022, 7:42 AM EDT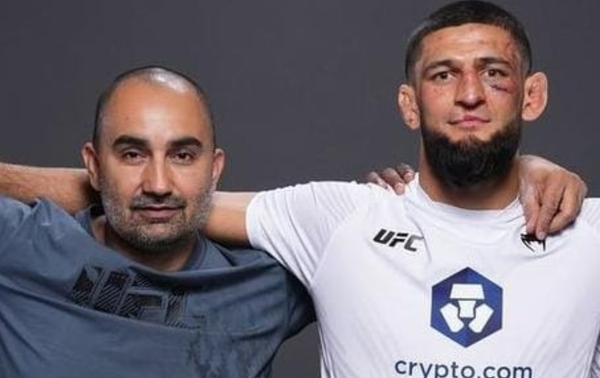 One of the major problems the sport of MMA faces is judging. Often, because of bad judging, the career of a fighter is majorly affected. At UFC Fight Night: Kattar vs Emmett, many fans believed Guram Kutateladze was a victim of bad judging. While people around the world had their opinions, Kutateladze's coach, who is also the coach of Khamzat Chimaev, lashed out at the judges.
ADVERTISEMENT
Article continues below this ad
Andreas Michael, on his Instagram story, uploaded an image of the scorecard. Along with the picture, he wrote, "Guram won this is a disgrace"
ADVERTISEMENT
Article continues below this ad
"Wtf were the judges looking at. The whole world thought it was a robbery! We got robbed 1&3 round was ours. Thanks ref for illegally standing them up as well. Can thing be more wrong! Absolute disgrace!"
Tagging the fighter, the coach continued, "doug Crosby was the only one that wasn't on crack that night! You won Champ! We can't finish all the fights that's why we rely on the judges to do there fu****g job!"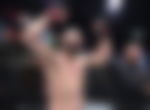 While Guram Kutateladze might be a victim of bad judging, the UFC fighter will look to make a comeback soon. Fans remain hopeful of Kutateladze coming back strong since he has training partners like Khamzat Chimaev with whom he shares a great bond.
Guram Kutateladze calls Khamzat Chimaev his little brother
In order for a fighter to be successful, it is vital to train with the right partners. Training and bleeding together then creates a special bond. Such is the case between Guram Kutateladze and his "little brother" 'Borz'.
ADVERTISEMENT
Article continues below this ad
Kutateladze, who said that he and Chimaev have been training together for five years, added, "He's like my training partner, like all other guys in the gym…Of course, he is like my little brother, so I love him."
Watch This Story: Tyson Fury, Kamaru Usman, Dana White And Others React To Mike Tyson Battering A Drunk Fan On A Flight
ADVERTISEMENT
Article continues below this ad
It is good to see the bond between the two fighters. Considering their talent, training with each other is only going to be beneficial for them both. Their fans and followers will be excited to see what is in store for them in the future.
Comment below and let us know if you think Guram Kutateladze won the fight against Damir Ismagulov.