'It's a Terrible Feeling'- Robert Whittaker Opens Up on a Fighter's Mindset
Published 05/25/2021, 1:25 PM CDT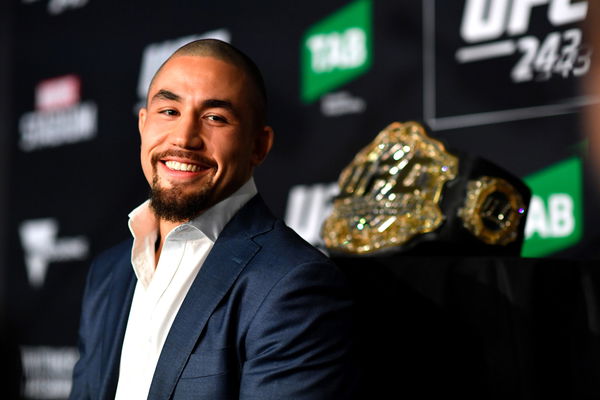 ---
---
Former UFC middleweight champion, Robert Whittaker, defeated Kelvin Gastelum in his last fight. 'The Reaper' has now made the walk as a professional for a massive 28 times. From making his rise to the top to becoming a UFC champion, 'Bobby Knuckles' has seen it all.
ADVERTISEMENT
Article continues below this ad
Surprisingly, the Aussie revealed recently that he doesn't at all enjoy the process of preparing for a fight. He only likes it when the cage door closes and it's time to fight against his opponent. Otherwise, it's a terrible feeling for him emotionally he demonstrated. In fact, the former champion sometimes questions himself for continuing to fight.
Robert Whittaker talking candidly about the moments before a fight as well as the one moment he likes during the fight.

"The moments before a fight are terrible….Every single fight I'm like why am I doing this." pic.twitter.com/S6KtUvzPt0

— Alex Behunin (@AlexBehunin) May 25, 2021
ADVERTISEMENT
Article continues below this ad
"Moments before a fight it's why am I doing this is terrible it is the most pressure and the feeling of the whole day from when I wake up to when I'm in the in the octagon they locked that bolt and there's no one in there except the guy that's trying to beat me up. It's terrible it's terrible. It's a terrible feeling," said Whittaker in a recent interview.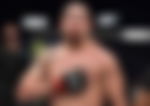 "Not terrifying. It's terrible. It really is terrible it's um there's just so much pressure just every single fight I'm like, why am I doing this?" he further added to make it clear that he isn't terrified to fight but rather the feeling is terrible for him.
Robert Whittaker often questions himself if he should continue fighting
"100% 100% and what's funny is like, you can do it once you can do it twice it's when you've been in there 30 times and you know you're no longer living fight to fight in you're like, do I need to do this anymore?" said 'The Reaper'.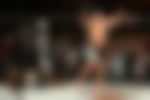 'Bobby Knuckles' further added that the fight itself is not much of a problem for him. The adrenaline rush during a fight is just too much, and it passes on a flow. But the mindset to get ready for stepping inside the cage is what makes him hate the process.
"That's the funny part because once a fight happens it's a roller coaster of emotions and I can barely remember fight just because of the adrenaline how fast it's going. But I'm there is a moment in the fight when I'm bouncing around in front of him and he's trying to take everything from me," he added.
"And I'm trying to hit him my hardest and there's just that one moment where I just love it. Absolutely love the thrill of it and that threat that gamble, you know," 'The Reaper' concluded.
ADVERTISEMENT
Article continues below this ad
Whittaker is expected to fight for the 185 lbs title next after current champion Israel Adesanya and Marvin Vettori clash in a rematch next month.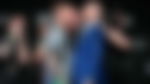 ADVERTISEMENT
Article continues below this ad