'It's Almost Comical'-Ray Longo Slams Fans for Hating on Aljamain Sterling Following UFC 259 Controversy
Published 03/09/2021, 4:46 AM EST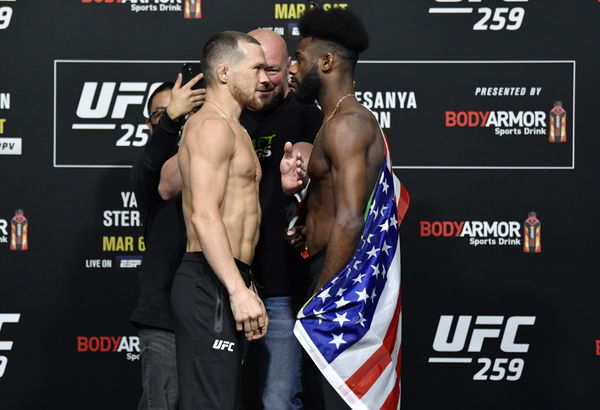 ---
---
Aljamain Sterling was crowned the new bantamweight champion at UFC 259 after his opponent Petr Yan was disqualified for landing an illegal knee. Sterling has been a subject of much retaliation from the fans, primarily on social media. Many have taken a dig at 'Funkmaster' for milking the effects of the knee.
ADVERTISEMENT
Article continues below this ad
The fight itself was very competitive from the start until the illegal shot. It was a strange decision on Yan's part, especially considering he had started to take control of the bout. But fans think Sterling over-exaggerated the effects of the knee from Yan. He has been accused of being shrewd to capitalize on the opportunity and become champion.
ADVERTISEMENT
Article continues below this ad
But Sterling's coach Ray Longo is absolutely furious to hear those accusations. He feels like Sterling was cursed for winning the belt. The insane amount of hate Sterling is getting as an aftermath of UFC 259 is beyond Longo's logic.
"This is insanity. I've been around a long time. I've never experienced this ever. This is pure hatred. For what? I have no clue. It's a f*cking sport and there are rules," said Longo to MMA Junkie radio.
"If anything, I'd really love to hear from Yan what would possess him. You were winning the fight at that point. Why would you do that? It wasn't in the heat of the battle. It's just nuts, man. I'll just tell you: This social media sh*t is out of control," he added.
"People that think this kid was faking it, they're mentally deficient in a lot of areas because when I left him he was throwing up at the house.
"I mean this from the bottom of my heart: I couldn't care less what anybody says. It's almost comical, to me, at this point," Longo concluded.
Does Aljamain Sterling deserve the hate he is getting?
ADVERTISEMENT
Article continues below this ad
It's over the board for the fans to have a go at Sterling for not being able to continue. He got hit with a hard shot while he not expecting it. If anything, Yan should have had a better grasp of the rules. Even if Sterling decided to continue, he would have been severely compromised. So, it was definitely a good decision on his part to go by the rules.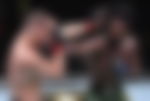 However, 'No Mercy' and 'Funkmaster' will definitely clash again. All hints point towards an immediate rematch. Also, considering how competitive the contest was until the foul by Yan, a rematch seems only right. But for now, Sterling doesn't deserve the attacks he is getting on social media. After all, he fought his heart out, and it was not his fault that Yan landed an illegal shot on him.
ADVERTISEMENT
Article continues below this ad
What did you make of Ray Longo's take on the current situation? Let us know your thoughts.