'It's Conor Being Conor'- Michael Chandler Talks About Conor McGregor's Unusual Request
Published 04/04/2021, 1:42 PM EDT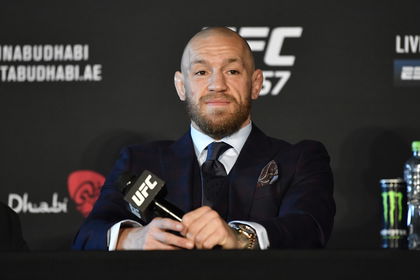 ---
---
Michael Chandler is all set to face Charles Oliveira on May 15th for the UFC lightweight title. The UFC has finally set the match as Nurmagomedov has shown no interest in returning.
ADVERTISEMENT
Article continues below this ad
While Chandler and Oliveira are all set to compete for the gold. McGregor and Poirier are finally going to fight in their much-anticipated trilogy match.
Recently, during an interview, McGregor was talking about how he is not interested in other belts as he should now have a belt named after him. We know McGregor for being outspoken, and the notorious one never feels shy in speaking his mind.
ADVERTISEMENT
Article continues below this ad
Does Michael Chandler love Conor McGregor's Idea?
Chandler knows McGregor and wasn't even a little surprised when he heard about what the former champion had said. He knows it's just McGregor being himself and saying what he feels is right.
"I love it, man, It's Conor being Conor, listen I mean you can say what you want about Connor, but man, the dudes, the biggest combat sports icon on the planet," he said.
McGregor is arguably the most popular MMA fighter in the world. Therefore, whatever the fighter does inside or outside the ring gets popularized a lot.
Even though that is the case, it is still highly unlikely that UFC is just going to name a belt after 'The Notorious' one. Chandler also knows that and talked about the same.
"I don't think it's going to happen; I think it's kind of cool idea and I'd love the prospect of him beating Dustin Poirier and me fighting him."
Chandler is concentrating on his upcoming title match with Oliviera. Although he is also interested in fighting McGregor somewhere down the line.
ADVERTISEMENT
Article continues below this ad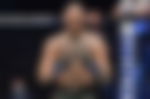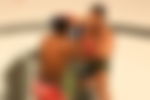 "I'd love a paddock rare belt or whatever he said sitting on my mantle, you know to add to my collection. But I want to share the Octagon with Conor McGregor sooner or later eventually before I retire," he said.
ADVERTISEMENT
Article continues below this ad
McGregor demanding a belt in his name is unusual, although it is exactly in tune with his nature. Michael Chandler for one loves the idea and if it happens would also love to have that belt upon his mantlepiece.