'It's Different This Time Around'- Miesha Tate Reveals the Reason Why She Came Back
Published 04/04/2021, 2:42 PM EDT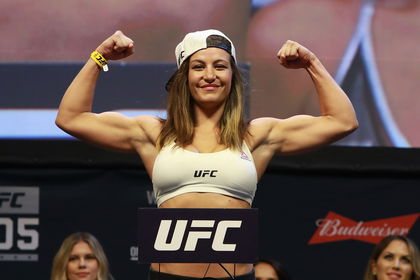 ---
---
Former UFC women's bantamweight champion Miesha Tate is finally fighting again after 4 long years away from the sport. She will fight Marion Reneau in a fight set for July 17th at UFC Fight Night 192.
ADVERTISEMENT
Article continues below this ad
Additionally, ever since she announced her comeback, the MMA media has been clamoring to talk to her. In one such interview, she talked to James Lynch and revealed why she decided to return after such a long time.
"The moment that I really knew I wanted to come back was around the time I had my son. The pandemic brought everything home for me, what's really important," she said.
ADVERTISEMENT
Article continues below this ad
Tate revealed that her son's birth was 9 months ago, and during that time, she was stuck in Singapore. She said that while Singapore was a great country to live in; it became terrible and cramped for her during the pandemic.
They didn't have a car, and she couldn't travel anywhere. "It wasn't the most ideal situation, and it just made me think of all the things that I really appreciate, and one of those things is being a competitor," she added.
Tate also talked about the fact that not only were they unable to travel, but she also couldn't train. The gyms and pools were closed in Singapore and all around the world. She had no way to sate that competitive fire inside her, and no way was in sight.
Miesha Tate reveals that she didn't have a good support system in her career till 2016
"I came back to America, and I was like, you know what, I want to fight again. Time is valuable, family's valuable, support systems are valuable, and that's something that I definitely didn't have in the beginning part of my career, actually for the whole part of my career," Tate revealed.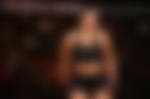 She was facing some personal issues at the time, and her career was at a low point after she lost her belt to Amanda Nunes and lost her subsequent fight at the hands of Raquel Pennington. However, it all turned out for the better as she added she feels better now.
ADVERTISEMENT
Article continues below this ad
"I'm excited now to have good coaches, good support system. It's different this time around, something I'm really looking forward to doing," Tate said.
Do you think the fans, and the media give a fighter's mental health enough importance?
ADVERTISEMENT
Article continues below this ad