'It's So Easy to Turn to Drinking'- TJ Dillashaw Opens Up on Tough Life as He Makes His UFC Return
Published 12/03/2020, 7:08 AM EST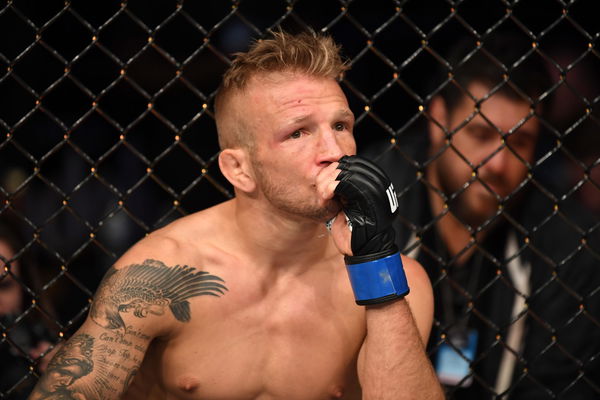 ---
---
Two-time former champion TJ Dillashaw spoke to ESPN's Brett Okamoto ahead of his impending return to the UFC. The former Alpha Male fighter is eligible to return to UFC action in 47 days. Chiefly, he was busted for taking EPO, which has been listed as a banned substance by the anti-doping agency.
ADVERTISEMENT
Article continues below this ad
Moreover, he's been extremely candid about his transgressions, and he has spoken out honestly to fans and media members. Dillashaw is aware of the backlash he is likely to receive from fans upon his return, and it seems like he's braced himself for it. Not to mention, there are several fighters who had fired shots at TJ Dillashaw in the wake of his suspension.
TJ Dillashaw opens up on mental frustrations
ADVERTISEMENT
Article continues below this ad
The 16-4 fighter frankly opened up on the way in which he spent his lengthy USADA mandated suspension. Dillashaw touched on his home life and the quality time he spent with his son. Chiefly, he went on to say that those moments helped him through the tough times he had to endure.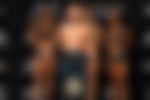 He said, "I actually don't have to fight… Don't have to financially worry about taking a fight. I get to fight because I want to. I've done very well for myself outside the cage now. I've had time to spend it on business. And then the things you don't really realize when you're competing, that first year of my son's life, I had three title fights, and I thought I was there, I thought I was present but to realize how much I wasn't there for, kinda heartbreaking to be honest….super excited for Christmas this year."
"You know he's about to turn three years old so he gets the gist of it, he's excited for it so those things I missed out on, I'm making up for now on the backend of my suspension. Those distractions I think helped me get through the mental mindfu** of dealing with everything that came with it."
Dillashaw says he made a mistake
Moreover, it hasn't been all sunshine and roses for TJ Dillashaw, who's had his fair share of frustrations. The former bantamweight king explained that he had his moments of negative thoughts throughout his suspension.
ADVERTISEMENT
Article continues below this ad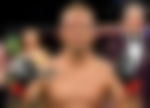 "Don't get me wrong, it was tough. Especially the first six months it was super tough. Just being down on yourself, no matter how positive, everyone has negative thoughts, and I had the most you could possibly have. It was so easy to turn to drinking and just escaping reality. I made a big fu**ing mistake, and I had to deal with it the hard way."
TJ Dillashaw will be looking to put his troubles in the rear views mirror as he's eligible to compete on January 12, 2021. He's had a tough go over the last two years and he'll be looking to come back to a massive bout. Who do you see the UFC booking him against?
ADVERTISEMENT
Article continues below this ad