'I've Come Through a Lot of Battles with Depression and Mental Health'- Paddy Pimblett Opens Up After UFC Fight Night Victory
Published 09/05/2021, 2:40 PM EDT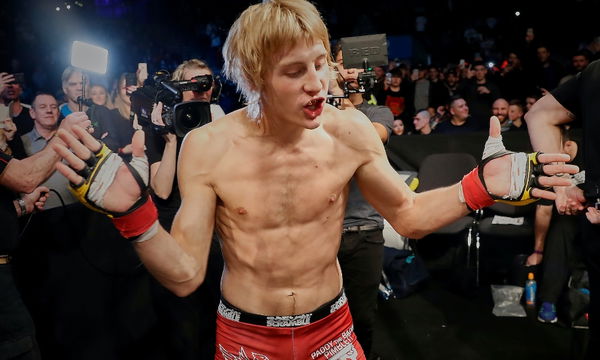 UFC lightweight Paddy Pimblett spoke to Brett Okamoto from ESPN after his first round KO win over Luigi Vendramini. Paddy 'The Baddy' captured everyone's attention in the lead-up to the fight as he was making his long-awaited debut. The Englishman used the spotlight of the main card opener to truly announce his presence in the sport.
Paddy Pimblett had to face adversity early on as Vendramini was catching him with some heavy shots. Pimblett couldn't see the left counter coming and kept on getting hit, however, his chin held up. He managed to turn the tide with just over 30 seconds left as he landed a flurry of punches that brought him the win.
ADVERTISEMENT
Article continues below this ad
Paddy 'The Baddy' opens up
Pimblett came into fight week claiming to be the new cash cow of the UFC and he might be on track to become just that. However, while speaking to Okamoto he also revealed that he was battling with his fair share of issues outside the cage. Hearing the cocky Brit open up about his vulnerabilities certainly shows a new side to his personality.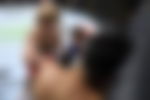 "It felt amazing [winning UFC debut], it did. It felt brilliant. No feeling on this earth compares to when that ref pulls you off your opponent and you win.. There's nothing that compares to that, the adrenaline that goes through my body when I get the win, it's unbelievable."
ADVERTISEMENT
Article continues below this ad
"I showed people I can take a shot as well. I always knew I can come through adversity cause I've done it in me life. Never mind me fights, I've done it in my life. I've come through a lot of battles with depression and mental health at such a young age."
"People don't see that that side of fighting. People only see what you get in the cage. People don't see the ups and downs that you have outside the cage."
ADVERTISEMENT
Article continues below this ad
It's fascinating to see just how far Paddy Pimblett can go given the amount of hype there is around him. So believe he can step up his game to the level of Conor McGregor and even match his stardom. If he continues to put on performances like the once he just did, it very well may be on the cards.
Read this story: UFC Champions Who Never Successfully Defended Their Belts