'I've Had a Different Preparation for This Fight'- A Brand New Francis Ngannou is Ready for UFC 260
Published 03/24/2021, 3:41 PM EDT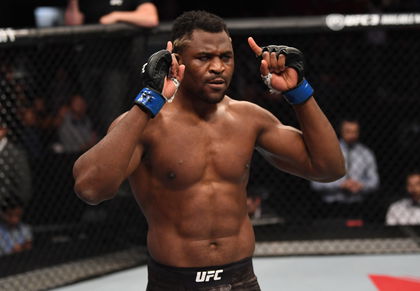 ---
---
'The Predator' Francis Ngannou will fight for the UFC belt this weekend at UFC 260. It will be the Cameroonian fighter's second shot at UFC gold. He lost in his first chance at UFC 220 against Miocic in what was his 7th fight in the UFC. Since then he has knocked out 4 world-class fighters in a combined time of 2 minutes and 42 seconds.
ADVERTISEMENT
Article continues below this ad
Ngannou believes he is a much better version of himself currently, and he is confident of altering the outcome in his favor. "I push hard to get better every day, That's my goal.
"How much better have I gotten? I don't know. But I do believe this fight's going to be different because I've improved and I've had a different preparation for this fight. I've done everything right," said Ngannou.
ADVERTISEMENT
Article continues below this ad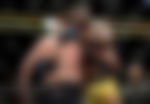 The emotions of a UFC title fight are huge for any fighter, and that might have affected his performance in a bad way the first time around.
Especially considering how inexperienced he was as a fighter, the cobwebs of the brightest of lights could very well have played a role in the one-sided contest against him.
Francis Ngannou reveals what becoming a UFC champion will mean for him
Becoming a UFC champion is the ultimate goal of any fighter competing in the UFC. Ngannou is currently one step away from it and he doesn't want to indulge in the thoughts of what it would feel like if he were to emerge triumphant.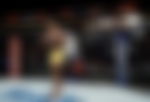 "I keep trying to figure out which kind of emotions I'll have at that moment, but honestly, I can't, I know it's going to be huge, I know it's going to be great, but I don't know what will be my reaction," Ngannou said.
ADVERTISEMENT
Article continues below this ad
"These emotions are not the kind of thing you can predict. The people who cry don't say 'Oh I'm going to cry.' They just feel it. But it's going to be great, it's going to be awesome. It's my own way to overcome my past," he further added.
No doubt he has worked his way through to yet another title shot. But his longest stint in the Octagon has been 71 seconds since his UFC 220 loss. So, his conditioning, which betrayed him vastly in his first fight against Miocic, hasn't been tested.
ADVERTISEMENT
Article continues below this ad
Whether he can overcome the past adversities and become the undisputed UFC heavyweight champion remains to be seen. What did you make of Francis Ngannou's words?