'Jake Paul is a Real Boxer'- Georges St-Pierre Warns Ben Askren Ahead of His Boxing Debut
Published 04/13/2021, 7:18 AM EDT
---
---
Ben Askren and Jake Paul are all set to face each other on April 17. The boxing match is one of the most high-profile events of the year. Many fans and critics have shared their views on the match.
ADVERTISEMENT
Article continues below this ad
Recently, MMA legend Georges St-Pierre appeared on the Joe Rogan Show where the two discussed this fight. The pair discussed many things, including Askren's wrestling background and Paul's power.
GSP talked about how Paul is a legit fighter, and Askren should not take him lightly. St-Pierre also talked about how people should not be underestimating the YouTuber.
ADVERTISEMENT
Article continues below this ad
"Jake Paul is a real boxer, He had legit boxing fights.
"What I don't like is that people a lot of people think, it's maybe because of a lot of them, it's because of ignorance. They think oh he's just a YouTuber against an MMA champion, but the truth is you got a guy that is like, he's got a real boxing background you know? And he's fighting another guy who's an MMA fighter, but that's really not his specialty."
Even Rogan talked about Paul's superior physical strength and how he might have an advantage against Askren because of his power.
"He's a little bit taller and a physically bigger person.
"We're dealing with only 20 pounds difference, that not too bad, the difference is power, Jake has like real power, he has real KO power."
What to expect from the Jake Paul and Ben Askren fight?
ADVERTISEMENT
Article continues below this ad
Paul does not have a lot of boxing experience, and Askren has a lot of fighting experience but no boxing experience. Askren is a great wrestler, probably one of the best in the world at his prime, but he will be at a disadvantage as he cannot use his best weapon.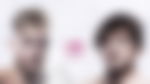 Paul has won both of his professional fights- he is relatively young to boxing but is a superb athlete and has immense power. This matchup would be between Askren's ability to get in close and work Paul, while Paul would look to knock out the former Bellator champion.
ADVERTISEMENT
Article continues below this ad
Whether Paul's power is more useful than Askren's experience or vice versa, is unknown. But one thing is sure that when these two fighters get in that ring to compete, it's going to be a treat to watch for the fans.