Jan Blachowicz Blames UFC Commentator Joe Rogan for Altering His Opinion Inside the Octagon: "He Did a Mistake"
Published 12/29/2022, 4:23 PM EST
By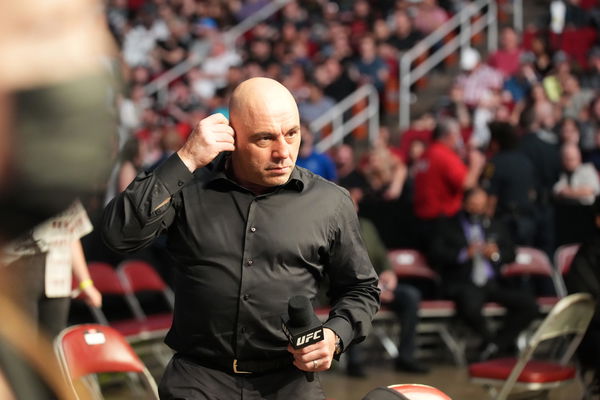 Upon completion of the fight, as per the ritual, Joe Rogan, the commentator, enters the octagon for an interview. Something similar happened in UFC 282. The event included several high-profile fights as well. One of them was the title fight for the Light Heavyweight category. In the fight, fans saw the exciting battle between Jan Blachowicz and Magomed Ankalaev. The fight was filled with incredible twists and turns. This element kept the audience on the edge of their seat.
As rounds progressed, it became even more and more difficult to determine the winner. Even biased fans could not clearly point out a winner. As an ultimate result, after the fifth round, the fight was called to be a draw. 
ADVERTISEMENT
Article continues below this ad
However, the way Rogan handled inside the octagon, post-fight, upset Blachowicz.
Why is Jan Blachowicz upset with Joe Rogan?
There are not many chances left for people to be mad at Rogan. After all, his job is to just interview the fighters after their matches. However, a lot of times, Rogan can be seen making comments about the fight. This may upset the fighter after they have got their head wrapped around the real world again. The same disappointment Blachowicz had with Joe Rogan.
In an interview with MMA fighting, the 39-year-old Polish fighter said he was not thinking straight after the fifth round of the fight. He also mentioned that since Ankalaev dominated the last round, he also thought that the opponent won it fair and square. Jan Blachowicz also confidently said that anybody who thinks his opponent won the match only watched the last round.
Talking about Joe Rogan, Blachowicz said, "Joe Rogan, when he stepped into the octagon, he said for him I lost the fight… He did a mistake that he say something like this to me after the fight," 
Blachowicz further complained, "Joe Rogan, he shouldn't say something like this to me after the fight." He also went ahead to quote Rogan, "'that was a good fight but for me, you lost the fight."
What made Blachowicz doubt Rogan?
ADVERTISEMENT
Article continues below this ad
As 'The Legendary Polish Power' already said in the octagon interview that he'll comment further on the fight once after reviewing, and that's exactly what he did. He looked at the fight, which made him think twice about the UFC commentator's words and the judge's decision.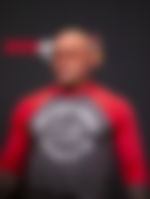 Moreover, he mentioned that people backstage told him that he shouldn't think badly about his fight. They reassured him that he won the fight regardless of the fifth round.
ADVERTISEMENT
Article continues below this ad
Watch this story:- Joe Rogan Thug Life Moments in UFC
All of these factors combined piled Jan Blachowicz's disappointment in Joe Rogan.
Edited By: Vineet Nandwana