Javier Mendez Says Khabib Nurmagomedov Never Listened to Him
Published 05/03/2021, 12:05 PM EDT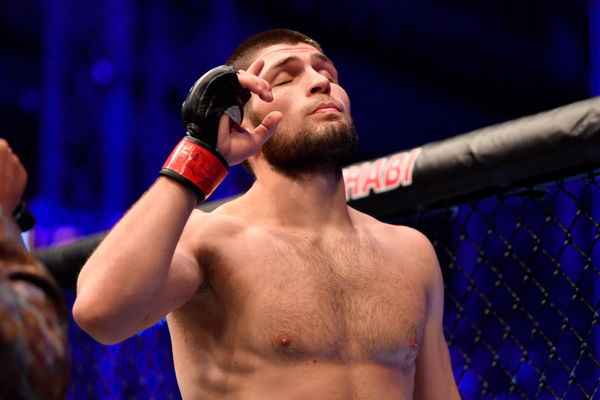 ---
---
Javier Mendez and Khabib Nurmagomedov have always shared a great relationship. Mendez was Khabib's trainer for over 8 years, and during that time they shared some significant experiences together.
ADVERTISEMENT
Article continues below this ad
During a recent interview, Mendez opened up about one such incident, "Well, he's been telling me things lately, how we don't understand each other and it started when we first started training.
"When he first came to me I go man this guy's unbelievable, he's killing everybody but damn it he doesn't listen. I go like if he could just listen he'd be so goddamn good, he could be one of the greatest, that's what I was thinking in my mind. I'm thinking, but man, he doesn't listen."
ADVERTISEMENT
Article continues below this ad
Hailing from Dagestan, Nurmagomedov wasn't fluent in English when he found his way to Mendez's doorstep. However, he had managed to learn the language by the time their next meeting rolled around.
Mendez talked about how Nurmagomedov told him that he used to misinterpret everything Mendez said.
"And after about the second time he came, he learned a bit of English, and he says to me, 'coach I have to explain to you know what happened. When I first come I don't understand you say relax, I always think to go harder so I go crazy and I try to kill people.' That's when I knew and we're still doing that till now."
Javier Mendez and Khabib Nurmagomedov still share a great relationship
While many fighters break ties with their coaches after they retire, Nurmagomedov is not one of them. Mendez is still very close to the former Lightweight Champion, and the two still respect and adore each other.
Nurmagomedov recently proved the same after he took to Instagram in a bid to share his reverence for his former coach. He wrote, "Coach, I miss you, I don't know about you"
ADVERTISEMENT
Article continues below this ad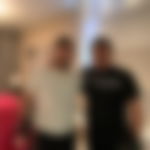 'The Eagle' joined AKA back in August 2012 and subsequently went on a serial winning spree in the UFC.
ADVERTISEMENT
Article continues below this ad
Now retired, the relationship he shares with Mendez is all he has left from his time in the promotion, in addition to the scars. What's more, their ties offer fans some hope of the Dagestani powerhouse's return to the octagon for one last fight with Mendez in his corner.
Trending Stories