Jim Miller Fight Cancelled From UFC Fight Night
Published 09/13/2021, 3:11 PM EDT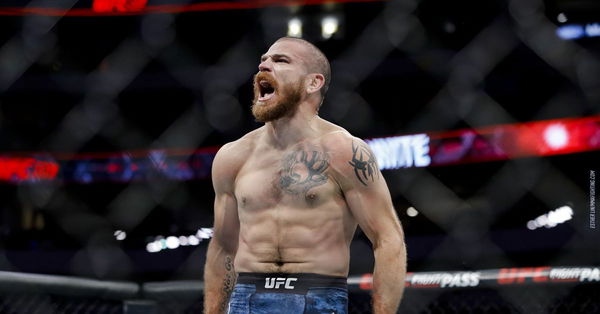 ---
---
Jim Miller, who holds the record for most wins in the UFC's lightweight division, was to return to the octagon to face Nikolas Motta, the young Brazilian star. Miller is currently one of the most seasoned and consistent fighters in the UFC, with an outstanding record of 32 victories to his name.
ADVERTISEMENT
Article continues below this ad
Over the years, Miller has built up a quite impressive record. The last time he entered the octagon was in April this year. He faced Joe Solecki, who walked away with the victory. Jim has lost the past two fights he's appeared in.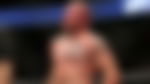 ADVERTISEMENT
Article continues below this ad
Jim Miller has been made to withdraw from next Saturday's UFC Vegas 37 after contracting COVID-19. This would be the first time in his career that he would back out of a fight. Miller was slated to fight Nikolas Motta in a lightweight fight on the main card of UFC Fight Night 192 next weekend. Jim took to Instagram to update his followers on his present health and recuperation plans.
Fortunately for UFC fans, Nikolas Motta will still fight on the card. He will face newcomer Cameron Van Camp at UFC Vegas 37.
Jim Miller on sitting out this weekend
ADVERTISEMENT
Article continues below this ad
There's a first time for everything, and this will be Jim's first time having to back out of a battle. Jim appeared pretty disheartened after catching COVID-19 a week before his fight. Jim is a consistent fighter who has always shown up for his battles since the beginning of his career in the UFC. He appeared to be training hard to prepare for his impending battle.
"You grind for weeks, beating the shit out of yourself. Getting ready for a fight, and it's always in the last two weeks that an illness or injury happens, and this time it just happened to be corona." Jim took to Instagram and told his followers.
ADVERTISEMENT
Article continues below this ad
Jim assured his supporters that he will continue to stay on his grind, take his vitamins and minerals, and focus on his health for the next two weeks. He also opened up about his post-fight plans."My plan was to fight and go to Colorado to hunt over counter elk," said the fighter. Unfortunately, things do not always go as planned.