Jiri Prochazka Branded 'Crazy' as He Disgusts UFC World With Latest Injury
Published 03/13/2023, 2:31 PM EDT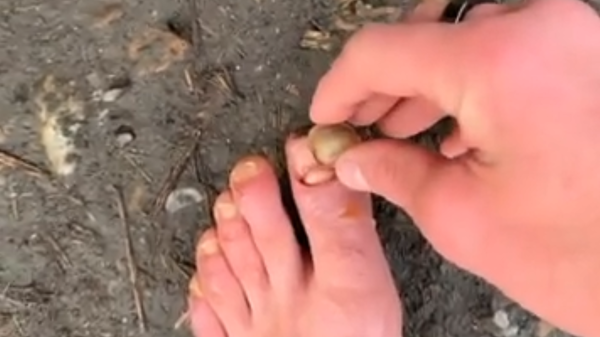 Former UFC light heavyweight champ Jiří Procházka's inclination to pull wild and unpredictable stunts is quite well-known among MMA fans. Owing to claims of meditating in the dark for days and, along with his unconventional fighting style, the 30-year-old has carved out a serious fan base of his own. Now, following his injury update that saw the Czech Republican vacate his belt, Procházka has certainly been more active on his socials than ever before.
Recently a viral clip of him has got fans talking yet again. But unlike his somewhat hilarious videos earlier, this one's got his fans clamoring for him to seek help. And why would fans do that, you would ask? It all goes down to the 30-year-old's actions in the short video, which left his fans questioning if he was in his senses.
Jiri Procházka walks into freezing water while he has a nail falling off his toe
ADVERTISEMENT
Article continues below this ad
The clip we are talking about here had Procházka getting ready to step into freezing water as he stood shirtless near what looked like a small lake. But what got fans talking was when the former UFC champ turned his camera to show a broken nail on his toe. Although it was completely falling off, Procházka casually pulled it out and put it back in place, claiming that it was a result of frostbite.
Horrifying isn't it? Well, if you are a fan of the self-styled Czech samurai, better get used to such unpredictable acts, since he'd be pulling a few of those from time to time.
MMA fans on Reddit reacted to the clip, as most of them reflected the overall sentiment of horror that the video gave out.
A few dubbed the fighter nuts and, considering his pain threshold, it didn't come as a surprise for people to call him crazy.
"I'm fully convinced this dude is actually nuts"
"Man needs help"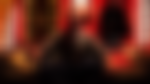 One fan pointed it out to as mental warfare before his next fight against Jamahal Hill.
"Okay bet the fucking house on Jiri! This is some next-level mental warfare shit he usin against Hill…"
Jiri casually goes into cold water while his foot nails are falling off
by u/EuphoricText1360 in ufc
A majority of the comments on the thread were fans calling out Procházka's crazy nature.
"Imagine you're down by the lake, just skipping some stones and this mentalist shows up"
"that's fucking disgusting"
"Hope Hill KO's him now for making me see that"
"So he has frostbite and is again going into a very cold lake?"
"I wonder how this dudes kids will turn out . Crazier than him?"
"Hahaha what the fuck man, this dudes crazy"
Procházka and Hill go face to face during UFC 285, adding hype to a potential championship fight 
After vacating the title owing to a shoulder injury, the 29-3 fighter saw his belt change hands with Jamahal Hill, who secured it by beating former champ Glover Teixeira. Following the veteran's retirement after the fight, Procházka was the naturally favored candidate for Hill's next opponent.
ADVERTISEMENT
Article continues below this ad
And the duo got a chance to add hype to an already exciting match-up as both the fighters faced off in the crowd during an electric UFC 285. Now, with Procházka inching to a complete recovery from his injured shoulder, fans can soon expect an official announcement from the promotion.
ADVERTISEMENT
Article continues below this ad
How do you think this fight will turn out? Will Procházka's mentality and unorthodox skill set help him regain the title from Hill? Let us know in the comment section below.
Watch This Story: Israel Adesanya Advices Mr. Beast
Edited By: Debmallya Chakraborty