Joe Rogan and Snoop Dogg Say East Coast and West Coast Music Rivalry Ruined Many Friendships
Published 11/26/2021, 6:00 AM EST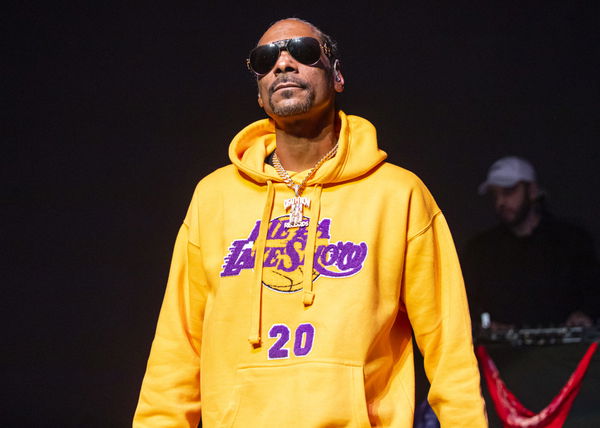 The East Coast-West Coast hip-hop rivalry is one of the most famous feuds in the genre's history. It was a feud between the artists and fans of the East Coast hip-hop and the West Coast hip-hop in the United States. One man who was smack dab in the middle of the feud was the West Coast rap legend, Snoop Dogg.
ADVERTISEMENT
Article continues below this ad
Death Row Records signed Snoop Dogg in 1992, and he saw an immediate rise to fame. Dogg was recently on 'The Joe Rogan Experience' podcast. While they touched upon a lot of topics, the hip-hop rivalry also came up. When talking about it becoming a divide in the U.S. with hip-hop, Snoop said, "Yeah, it was, because you didn't want to be on the wrong side. For example, if you had friends right, that was leaning more towards the East Coast. And you had a friend that really wanted to hear West Coast music, y'all might've ended your friendship based on that."
ADVERTISEMENT
Article continues below this ad
While discussing how it's not how it is anymore and if that is a good thing, Snoop said, "That's a great sign. Because people working together from all parts of the world… The divide was, we couldn't control the media like we can now. Even back then, East Coast and West Coast used to hang with each other, kicking and love each other."
"But we didn't control the media platform," Snoop said. "We didn't have an Instagram or Facebook where we can slap up a picture of me and Nas or Jay-Z and this person hanging out. All you had was the media saying, East Coast and the West Coast don't like each other. What side you choosing?"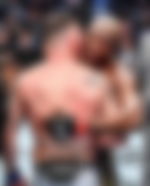 Snoop Dogg and Joe Rogan chose their GOAT
Both men had a lengthy discussion about the former UFC lightweight champion, Khabib Nurmagomedov. Nurmagomedov retired from the sport undefeated, and Rogan called him the greatest lightweight of all time.
ADVERTISEMENT
Article continues below this ad
He said, "Khabib, in my opinion, is the greatest lightweight of all time. The other argument is BJ Penn in his prime. BJ Penn in his prime was fantastic. He was so good."
Even after retiring from the sport, 'The Eagle' is a shadow that looms over the lightweight division. He was never challenged, and if he ever makes a comeback, he will come for the title. For now, he is involved in coaching fighters like Islam Makhachev, and also owns an MMA promotion.
ADVERTISEMENT
Article continues below this ad
What do you make of the East Coast-West Coast rivalry? Do you think Khabib is the lightweight G.O.A.T.?
WATCH THIS STORY – 6 Fascinating Facts About The Joe Rogan Experience