Joe Rogan Cherishes His "Sweet Lady" Mother as He Recounts a "Mean" Nun Story From His Childhood Catholic School: "I Went From Being With My Mom…"
Published 03/18/2023, 4:25 PM EDT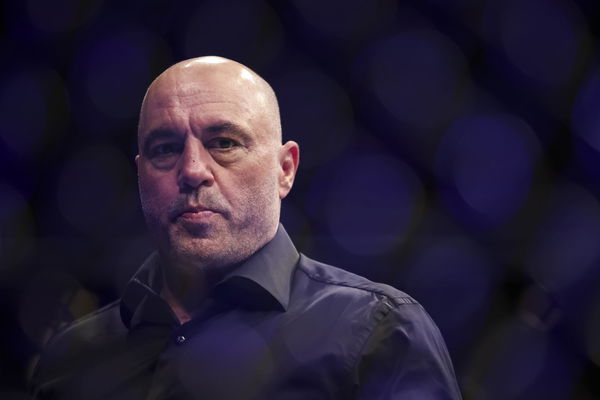 Millions around the world love UFC color commentator Joe Rogan for the candid conversations he has on his podcast. The 55-year-old always makes sure that he listens to his guests with all his ears. Moreover, in his show, Rogan brings guests from all possible fields, so the audience always gets to hear different perspectives. Even after being largely related to the MMA world, the UFC commentator never made his show all about the promotion.
A single episode of Joe Rogan's podcast covers a wide range of subjects. The podcaster never hesitates to share his unbiased thoughts on things that go around. Through JRE, Rogan has talked about both his professional and personal lives. Through the show, fans know more about Rogan's family. Recently, in the #1957 episode of JRE, the UFC commentator was talking to Shane Gillis. Gillis is the co-host of 'Matt and Shane's Secret Podcast'.
The conversation between them led the 55-year-old to talk about the most traumatic incident of his childhood. He shared how he was not able to adjust to living with a terrible nun after living with his sweet mother.
ADVERTISEMENT
Article continues below this ad
Joe Rogan details the traumatic experience from his childhood:
While talking with Gillis. Rogan shared one of the most traumatic experiences of his childhood. He said, "When I was a young kid, I remember I went to Catholic school for one year and had this nun… Her name is Sister Mary Josephine, and she was so mean… she would tell you that she's going to make you sit on a nail in the closet and you better bring your pajamas because you're staying here tonight."
Adding further to his upsetting story, the former Fear Factor host said, "Kids would cry, we cry. We were so scared because I went from being with my mom, who's like this sweet lady. This is the lady that I'm used to."
Rogan continues, "My mom's nice to me. She loves me. So all this crazy doesn't get the f*k. You're dressed in this weird costume and she was so mean and what it did to me at an early age was like, oh, okay, that's bulls**t. Because, like you know, you have to see things that are so stunningly obvious. It is this had nothing to do with God. This is like a mean person who is just torturing kids and since I hadn't been around that it was very unusual for me and I was like, oh, this is all horses*t."
Who is Rogan's Mother?
The world knows so little of Joe Rogan's mother, Susan Rogan. She always preferred to stay out of the reach of the public eye. Even though she is absent from his social media posts, Rogan has made it clear that his mother always has a great place in his life.
ADVERTISEMENT
Article continues below this ad
Rogan's mother gave birth to him when she was in her teens, and later his parents divorced. The major reason for their divorce was that his dad was highly abusive, and his mother could not stand domestic violence. When Rogan was just seven, he moved along with his mother to San Francisco, California.
What do you think of the UFC commentator's story? Let us know in the comments below.
ADVERTISEMENT
Article continues below this ad
Edited By: Vineet Nandwana