Joe Rogan Explains How Khabib's Beat "the F**k Outta" Conor McGregor Approach Was Different to Justin Gaethje
Published 05/03/2022, 2:00 PM EDT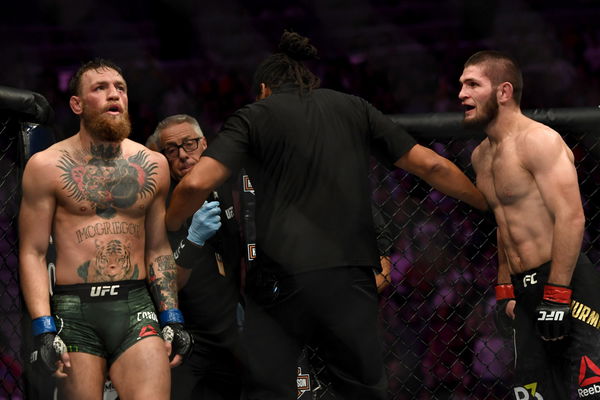 UFC Icon Joe Rogan revisited former lightweight world champion Khabib Nurmagomedov's dominant reign in the promotion. With 29 straight wins in a row and a perfect record, the Dagestan native is the only fighter to retire unbeaten. Rogan highly regards the former champion, as he dominated everyone that he faced and completely overwhelmed the competition with his peerless wrestling.
ADVERTISEMENT
Article continues below this ad
Rogan believes that Nurmagomedov's approach varies from fighter to fighter. He did not fight Justin Gaethje with the same mindset as he carried against his arch-nemesis, Conor McGregor.
ADVERTISEMENT
Article continues below this ad
Joe Rogan thinks Khabib Nurmagomedov respected Gaethje
He went on to claim that The 'Eagle' carried a different mindset and fighting style against the American fighter. Rogan even claimed that he really did not intend to hurt him and only wanted to win the fight. Nurmagomedov even made unusual moves that seemed highly unlike him," So he got a hold of him, did his normal s*t. Gets his wrestling going, but then almost…this is the beginning of the first round."
"He chose to beat him in a way that he wouldn't have chosen to beat Conor. When he was on top, he was smashing his face and he was going 'let's talk now' 'let's talk now', bam bam just beating the f*k outta him. In this he chose to go straight to arm bar, is very unusual for him. But this is Khabib's respect for Gaehtje as a person, as a fight"
ADVERTISEMENT
Article continues below this ad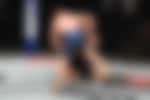 The Irish UFC Legend pushed all the wrong buttons and even went above & beyond to get under his skin. The mind games failed to play into the fight and Nurmagomedov walked into the fight with his usual approach. This match-up was also the lonesome moment when the MMA community got the chance to witness the emotional side of the Dagestani native.
ADVERTISEMENT
Article continues below this ad
Watch this story: UFC 274: Date, Time, Venue, Tickets, and Livestream
Do you agree with Joe Rogan's assessment of the two fights? Share your thoughts in the comment section below.