Joe Rogan Explains Why Khamzat Chimaev Had To Pull Out of His Fight Against Leon Edwards
Published 02/25/2021, 8:58 AM EST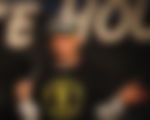 ---
---
Recently, rising UFC star Khamzat Chimaev had to pull out of his fight against Leon Edwards. The duo has been scheduled to fight three times to date, but all of those bookings were unsuccessful, as the duo never fought. Edwards will fight Belal Muhammad on March 13 upon his return to the Octagon.
ADVERTISEMENT
Article continues below this ad
Recently, UFC middleweight contender Kevin Holland came to the JRE Podcast. Holland had a fantastic 2020 as he racked up five wins in the 2020. Among many things discusses were the Chimaev situation and his COVID scare. Many fans were wondering why 'Borz' had these health issues recently.
While addressing the Chechen fighter's medical conditions, Rogan said, "It's very unfortunate that he's suffering from COVID, that he's got this long-term situation where apparently, when he when I have talked to doctors about this, I'm like, what is going on with that. And they said, when you're training really hard, and then you're breaking down your immune system, and then you get COVID, you can get it real bad."
ADVERTISEMENT
Article continues below this ad
"And when you get it really bad, and then you don't take care of yourself in terms of like, don't give yourself adequate time to recover. You go back in before you're really fully recovered. And also, you're not taking care of all the inflammation issues that you have with your diet with your supplements.
"Yeah, you hit a situation like him where he had to pull out of Leon Edwards fight. Imagine being fucking Leon Edwards, one of the best fighters in the world, can't get a fight. Finally, Bilal steps up," he added.
Chimaev hasn't totally recovered from the coronavirus scare. He was looking to start off 2021 in an impressive fashion but for now, health must be the utmost concern for him.
Whom should Khamzat Chimaev fight upon his return?
Edwards is a 'cream of the crop' contender in the UFC welterweight division. Despite his limited outings in the promotion, it's hard to deny the amount of promise and talent he has put on display so far inside the Octagon. He obviously deserves a top opponent whenever he is fit to return.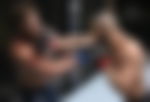 If Edwards can come out unscathed against Muhammad in March, the UFC might rebook the fight. But UFC President Dana White is not too keen on that after the multiple failed attempts. Michael Chiesa is fresh from a win against Neil Magny. A fight between Chiesa and 'Borz' will be a great spectacle for the fans for sure.
ADVERTISEMENT
Article continues below this ad
Chimaev, though, needs to prioritize recovery for now. One can understand his eagerness to get back to the competition as soon as possible. But he will only put his health into more jeopardy with that approach.
What did you make of Joe Rogan's view on Khamzat Chimaev's health situation? Who should 'Borz' fight when he returns?
ADVERTISEMENT
Article continues below this ad