Joe Rogan Gives His Hilarious Take on the Viral Steven Seagal-Russia News
Published 02/28/2022, 4:14 AM EST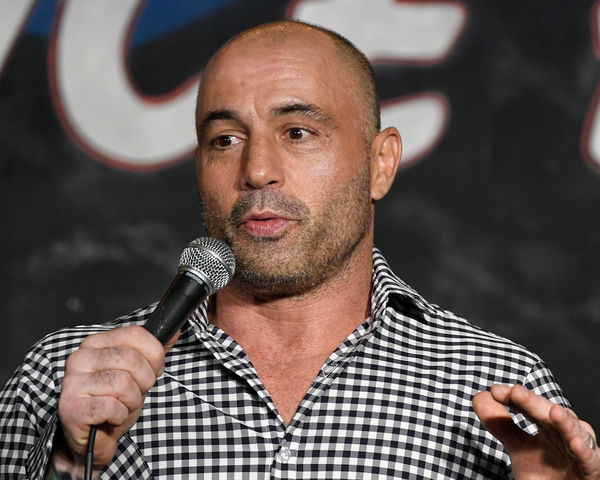 Podcast host Joe Rogan usually finds weird and amazing stuff, from the internet, whether it is some athlete showing off superhuman abilities or new discoveries of species or any other speculation that will amaze people. Now, again, Rogan has shared such a post.
Amidst the ongoing conflict between Russia and Ukraine, Rogan shared a post regarding American actor Steven Seagal on his Instagram.
 

View this post on Instagram

 
ADVERTISEMENT
Article continues below this ad
The post shared says, "Intelligence agencies around the world have spotted American actor Steven Seagal among Russian special forces positioned around the outskirts of Gostomel airfield near Kyiv captured by Russian airbone troops."
Rogan had an amusing take on it, and he captioned, "If I had to guess the plot of this fucked up movie we're living through I would say we are about 14 hours from the arrival of the aliens."
WATCH THIS STORY – Event Recap: Best Fights From UFC Vegas 49: Islam Makhachev vs. Bobby Green
Former Fear Factor host often has speculations about the existence of aliens. Also, he is always curious to know about different aspects of the things that most people don't really get into.
Joe Rogan and Georges St-Pierre talk about aliens
The veteran UFC commentator has had multiple conversations with Georges St-Pierre on his JRE podcast. The greatest welterweight fighter to ever step inside the octagon had quite an interest in the topics of foreign life existing in a faraway world. However, GSP suggested that Rogan caught him off guard when they talked about aliens, in their first meeting on the JRE.
GSP revealed that he read about it more and was prepared this time. 'Rush' had some interesting thoughts about the topics. He touched on a variety of possibilities on why the aliens, if existed, don't interact with humans.
ADVERTISEMENT
Article continues below this ad
'Rush' said, "I think our ego, as human beings, want us to believe that the alien came and interact with us. That's our ego. But if they're that foreign advance from us, and they come from a different world. Maybe they don't want to interact because we have nothing to offer them."
GSP was a must-see fighter inside the octagon because of his dominance. Thus, hearing him talk about dinosaurs and aliens shows the dimensions of his brilliant mind.
ADVERTISEMENT
Article continues below this ad
What do you make of Joe Rogan's post? Let us know your thoughts in the comments section below.