'Joe Rogan is More Powerful Than CNN, MSNBC, and Fox All Put Together'- Saagar Enjeti and Lex Fridman Laud Joe Rogan's Following
Published 03/15/2021, 2:57 PM EDT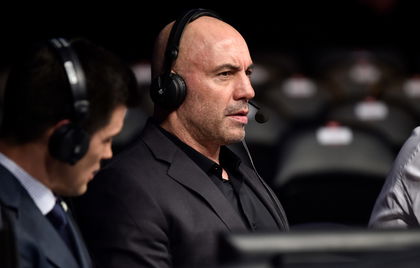 ---
---
Joe Rogan is a massive personality in the world of MMA. He works as a commentator for the UFC and has been a part of the organization since the early years of the UFC.
ADVERTISEMENT
Article continues below this ad
However, that is not the only thing he's good at. Primarily, Joe is a comedian and does several stand-up sets around America. He grew up with a closely-knit circle of legendary comedians like Bill Burr, Patrice O' Neal, and more.
With names like those, you would expect him to be a full-time comedian, but no, Joe has his own podcast. The Joe Rogan Experience or the JRE podcast was a venture that was truly one of a kind. What's more, it set a tone for every aspiring podcast host and offered them a mantra to follow.
ADVERTISEMENT
Article continues below this ad
The YouTube podcast community understands his greatness as well. Lex Fridman and Saagar Enjeti talked about the power of Joe Rogan on Fridman's podcast. "Joe is more powerful than CNN, MSNBC, and Fox all put together. That gives me immense inspiration," Enjeti said.
"He created the space for me to succeed. I listened to his podcasts when I was young. I didn't know people would; millions were willing to listen to a guy talking about chimps for three straight hours," he continued. Several people would agree with him on this as Joe has been an inspiration for an entire generation of podcasters and fans.
Enjeti also said that he met Joe, showed his respect to him, and told him all of this.
Joe Rogan and his impact on the future of podcasts
Here, Fridman jumped in and talked about how Rogan inspired him to be honest. He brought up the comic community and commended Rogan on how he brought them all together.
"He showed us all the way. None of us will ever be as famous as Rogan 'cause he was the first, and that's fine 'cause he created the umbrella ecosystem for us to thrive," Enjeti concluded.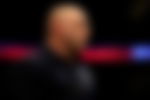 The JRE podcast recently moved to Spotify in a mouth-watering multi-year deal. However, he is facing some problems as the viewership has taken a toll.
ADVERTISEMENT
Article continues below this ad
Many of the older fans aren't happy about this change, and some of them stopped watching the podcast altogether. It made for a lot of headlines, but one thing is still certain, it is indeed one of the biggest podcasts in the world.
Do you think that Joe Rogan should've kept his podcast on YouTube?
ADVERTISEMENT
Article continues below this ad