Joe Rogan Makes the Times 100 "Leaders" List Alongside Joe Biden, Vladimir Putin & Xi Jinping
Published 05/25/2022, 10:45 AM EDT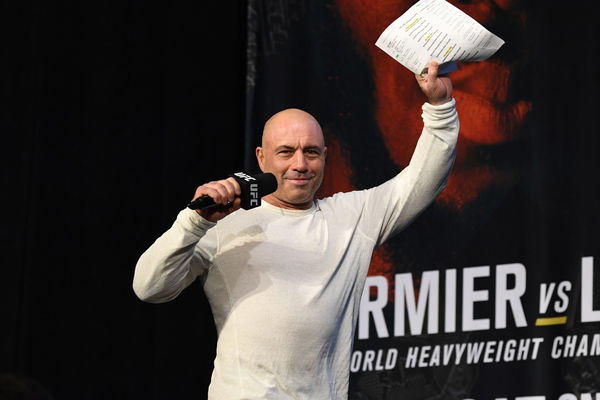 Joe Rogan, the UFC's color commentator, is without a doubt one of the world's most popular podcast hosts. He holds one of the most diverse podcasts in the world and has discussions on MMA, comedy, politics, science, and philosophy.
Rogan's podcast show, ' The Joe Rogan Experience,' is one of the most famous podcast shows of all time. The show has touched on almost everyone's interests by featuring guests such as Elon Musk, Kanye West, and Jordan Peterson.
The podcast host/color commentator was recently mentioned in the prestigious Times 100 list this year. The list includes the top 100 most influential individuals in the year 2022.
ADVERTISEMENT
Article continues below this ad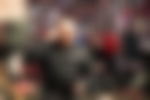 Not only did Rogan make the list, but he is also in the 'leaders' section of the list. Other 'leaders' mentioned alongside Rogan on the list include Joe Biden, Vladimir Putin, Xi Jinping, and Volodymyr Zelensky. Rogan is the only one of these names who is not involved in politics.
This is a significant achievement for Joe Rogan and demonstrates his global impact. His podcast show has numerous regular followers and receives millions of views on each episode.
Other famous names on the Times 100 list are Andrew Garfield, Pete Davidson, Zoe Kravitz, and Channing Tatum. Tennis champion Raphael Nadal and pop singer Adele.
Joe Rogan on his morning routine
Rogan is an extremely disciplined individual. Since Rogan comes from a martial arts background, this is no surprise. In an episode of his podcast show with UFC fighter Sean O'Malley, Rogan revealed his morning route.
ADVERTISEMENT
Article continues below this ad
Rogan said he starts his day off on an empty stomach. He said, "fasted cardio. That's what I like to do, or fasted yoga. That's my most recent thing." He said, "I'm doing either 14 to 16 hours depending upon what my day looks like. so intermittent fasting, and then I usually either like yoga or running in the morning… Then I'll do something in the afternoon either martial arts-related, or weightlifting related "
WATCH THIS STORY: Everything You Need to Know About Conor McGregor's New $3.6 Million Toy
ADVERTISEMENT
Article continues below this ad
Rogan also said he drinks water with some Himalayan salt with lemon after waking up. What are your thoughts on his morning routine? Let us know in the comments section given below.