Joe Rogan Mocks Jamie Foxx's Role in Gory Arm Break Amidst Dave Chappelle Assault
Published 05/06/2022, 8:57 AM EDT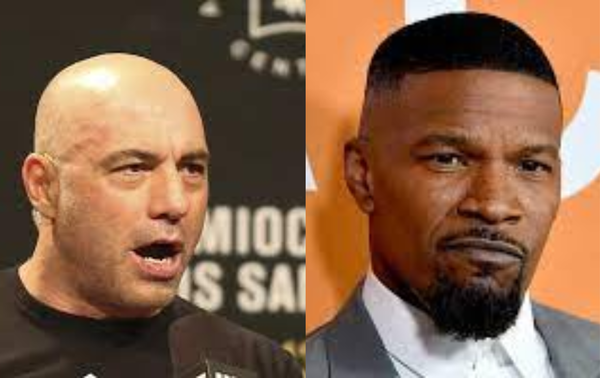 Performers and Artists getting attacked while delivering their performances is nothing new. Recently, while performing at the Los Angeles comedy festival, Dave Chappelle was attacked by a man who rushed the stage and tackled Chappelle. Actor Jamie Foxx stepped in and came to Chappelle's rescue while the latter continued to deliver his performance. The UFC color commentator and podcast host, Joe Rogan, expressed his views about the incident on his podcast.
ADVERTISEMENT
Article continues below this ad
On the podcast, Rogan said, "Jamie Foxx apparently had a cowboy hat, and he jumped on stage to help. Jamie Foxx, with a cowboy hat, jumped on stage to f*** that dude up. That guy was 5 foot. That arm's broken, by the way. That arm's f*****."
ADVERTISEMENT
Article continues below this ad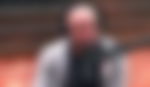 While such incidents have happened in the past, it is important to note that Joe Rogan on his podcast had warned about these incidents becoming a frequent issue to deal with.
Joe Rogan predicted this assault on comedians
While Chappelle's incident just took place, the incident where actor Will Smith slapped comedian, Chris Rock, is still fresh in the minds of people.
Will Smith slapped Chris Rock after the comedian made a joke, referring to his wife Jada Smith. Following the slap, Rogan had predicted that similar events would occur after this.
Rogan, after the slap, had said that it was not alright for people to go up on the stage and start smacking comedians. The UFC color commentator believed it set a terrible precedent for comedy clubs.
ADVERTISEMENT
Article continues below this ad
It is important to note that Joe Rogan himself is a stand-up comedian. He often tours different places, putting up successful comedy shows that are enjoyed by his fans.
Not only comedy shows, but Joe Rogan's podcast, The Joe Rogan Experience, is immensely popular among people. Different topics are discussed on the podcast with different guests. In May 2020, Rogan announced a licensing agreement with Spotify for his podcast. Reports suggest the deal is worth more than $100 million. It is one of the biggest licensing agreements in the podcast industry.
While the Dave Chappelle incident continues to do rounds, it is important to note that Joe Rogan will be back on the commentary table at UFC 274. MMA fans will be excited to see Joe Rogan back in the commentary.
ADVERTISEMENT
Article continues below this ad
Watch This Story: UFC 274: Date, Time, Venue, Tickets, and Livestream
Let us know your thoughts on this saga in the comments below!