Joe Rogan Once Revealed How He Is Related to Platinum Status Rock Band My Chemical Romance's Lead Vocalist Gerard Way
Published 05/07/2022, 11:30 AM EDT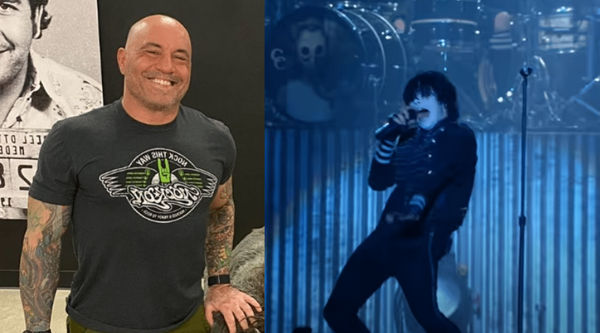 Joe Rogan is one of the biggest combat sports personalities. The standup comedian & Spotify's highest-paid podcast host has built a massive audience outside the combat sports as well. Subsequently, people around the world are always curious to know more about Rogan.
ADVERTISEMENT
Article continues below this ad
The key man in the UFC broadcast booth, Rogan usually keeps his personal life very close to himself & doesn't talk about it much. However, in his conversation with Kevin Smith, Rogan made a startling revelation.
ADVERTISEMENT
Article continues below this ad
Smith conveyed he had a chat with the renowned musician Gerard Way before coming to Rogan's podcast, as he asked Rogan whether his grandmother's name was 'Josie.' Smith then said, "Gerard Way, lead singer of My Chemical Romance."
Upon hearing Gerard Way's name, Rogan offered, "Yes, we are related."
Smith then talked about his conversation with Gerard Way; "That's what he said. I was like I'm going to Joe Rogan's; And he goes, 'I don't have a 100 percent confirmation on this, but I'm pretty sure Joe Rogan is my cousin. My aunt Josie was his grandmother," said Smith.
Rogan confirmed the fact as he said, "Yeah, I don't know him, but we are cousins."
Thereafter, the guest wondered, "How crazy that two people in the same family became super f***ing famous and don't even [know each other]."
The JRE host reiterated, "Yeah, we don't know each other."
Subsequently, after Smith's admission that Gerard Way is a 'fascinating', 'good guy', Rogan claimed, "Yeah, we are cool."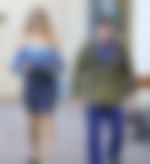 Apparently, Joe Rogan's grandmother is Gerard Way's aunt. With fans knowing almost everything about the former Fear Factor host, this news came as a welcome surprise.
Joe Rogan offered why he didn't pursue a career as a fighter
Even though fans know Rogan for his exceptional work on the microphone during the play-by-play analysis of the UFC bouts, he is more than that. The longtime UFC workforce has ingrained multiple martial arts forms. However, he chose not to make it a career.
ADVERTISEMENT
Article continues below this ad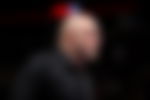 "The f**king fighting thing, that's like it's a dead end. There's no money in this before the UFC, there's no money in kickboxing," claimed Rogan.
Rogan confessed that after receiving lackluster offers for kickboxing bouts & subsequently, not seeing any substantial growth in the sport, he decided not to give his entire life to combat sports.
ADVERTISEMENT
Article continues below this ad
WATCH THIS STORY – Everything You Need To Know About Conor McGregor's New 36 Million Toy
What do you make Joe Rogan & Gerard Way being related to each other & not knowing each other at the same time?