Joe Rogan Reveals His Love-Hate Relationship With Sugary Products to Former UFC Contender Jake Shields
Published 04/23/2022, 6:36 AM EDT

Follow Us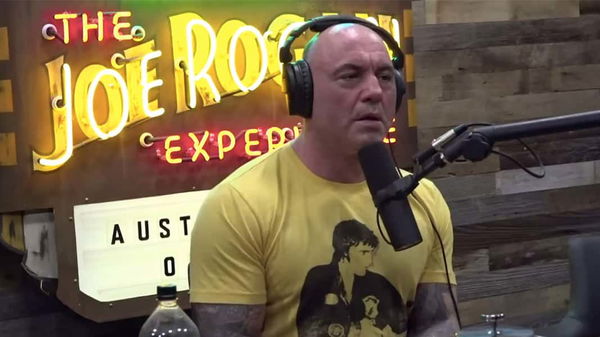 Joe Rogan, the leading figure in the Mixed Martial Arts world, has aired his thoughts on a variety of topics on his podcast. In a recent JRE podcast with UFC veteran Jake Shields, he discussed his obsessive affair with sweet snacks.
Jake Shields revealed how conscious he was of his eating habits, as well as how uncomfortable he felt after having crispy cream.
ADVERTISEMENT
Article continues below this ad
Noticing his relationship with sugary products, Rogan spontaneously replied, "Yeah, I feel sick. But while I'm eating it, I feel amazing. Yeah. While I'm chomping down. You get that. Those are the chocolate cream-filled ones. Those are my favorites just melt in your mouth. But as soon as I'm done, I'm so angry at myself. And then I feel like shut for hours. It's like the amount of time you feel like shit versus the amount of time. You feel good".
Read More: Why is Joe Rogan So Important to the UFC?
Shields affirmed and replied, "Yes, it's not worth it."
Rogan, well known for his strict diet and martial arts training routine and having higher alertness when it comes to food habits, said, "You get about 30 seconds of good."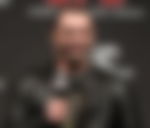 The prominent UFC color commentator is a blend of humor, intellect, and business acumen. He has the busiest schedule but still flaunts his young-looking physique, being a 54-year-old adult.
Fitness code of Joe Rogan
Rogan being a standup comedian, UFC commentator, and hosting one of the world's most listened to podcasts is strictly a morning person.
He began martial arts training when he was 13 years old. He holds a black belt in taekwondo, a Korean martial art. Rogan was 19 years old when he won the US Open Tae Kwon Do Championship. He was a full-time Taekwondo teacher before becoming a standup comedian.
His exploration and love for martial arts pushed him to eventually earn a black belt in Brazilian Jiu-Jitsu from the renowned Jiu-Jitsu academy, 10th Planet Jiu-Jitsu. Through the years, Rogan has elevated his martial arts skills by adding kickboxing and Muay Thai to his arsenal.
His kicks are so devastating he once taught the 'Greatest of all time' Georges St-Pierre a spinning back kick.
ADVERTISEMENT
Article continues below this ad
Rogan's current workout consists of stretching, conditioning, padding, and grappling. He carefully breaks down his workout by creating a timeline. He often commits to Yoga and breathing exercises.
His diet involves a good mix of carnivores and veggies with no sugar, multivitamins, probiotics, vitamin B12, and vitamin D.
WATCH THIS STORY: Conor McGregor's Super-Human Body Transformation After The Horrific Injury At UFC 264
ADVERTISEMENT
Article continues below this ad
Rogan more than a commentator and podcaster look like an athlete through his physique and explosive techniques.
What's your thought about Rogan's fitness routine? Comment your thoughts below.
Edited By: Vibhanshu Kumar