Joe Rogan Reveals How MMA Helped Him Overcome His Fears as a 15-Year-Old Teenager
Published 05/25/2022, 2:00 PM EDT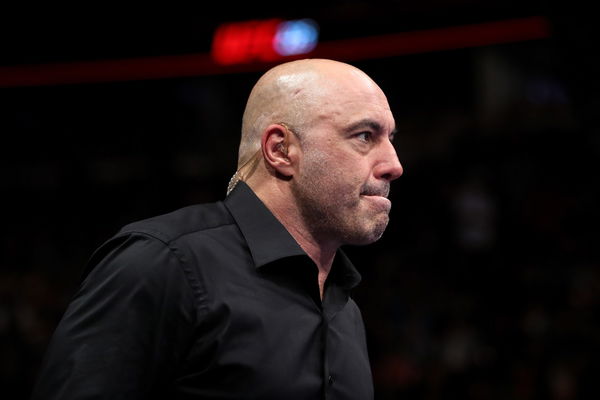 Joe Rogan is as tough as they come. The UFC color commentator has been involved in the MMA world for over two decades. In his younger days, Rogan was a fighter as well, but chose a different path in life, as he didn't want any severe injuries. It is old news that he is very knowledgeable about the forms of martial arts.
Rogan has trained in many martial arts, including Karate, Taekwondo, and jiu-jitsu. He also holds a black belt in Brazilian Jiu-Jitsu and Taekwondo, which takes years of training to acquire. In a recent episode of his podcast show, the color commentator revealed how martial arts helped him overcome fear as a teenager.
ADVERTISEMENT
Article continues below this ad
Rogan said," I started fighting when I was 15 and I'm really lucky I did it. I'm really lucky. Because I was dumb back then, and my brain wasn't fully formed. I wasn't smart enough to realize how dangerous it was. So I engaged in it when I was very young. And I got used to these violent encounters on a regular basis."
"Because I was competing. fighting tournaments all the time. And that helped me so much. It helped me so much. Because regular scary is not as scary as fight scary. Leg fights Gary was like, it's coming up Saturday, the tournament is on Saturday. Here it is Tuesday, I'm f*cking shitting my pants. I'm stretching. I'm warming up. I'm worried I might wake up on Saturday lying flat on my back with a fucking broken jaw."
Joe Rogan on the time he was humbled by a Jiu-Jitsu purple belt
In an episode of his podcast show, Rogan talked about his initial days of being exposed to the art of Brazilian Jiu-Jitsu. Prior to his BJJ experience, Rogan claims he had a strong striking and wrestling background.
ADVERTISEMENT
Article continues below this ad
He recalled the time his sparring partner humbled him. Rogan said," my experience with jiu-jitsu was very humbling… A guy who is my size and I was young at the time and he was basically close to my age just mauled me. And he wasn't even a black belt I think he was a purple belt."
WATCH THIS STORY: Everything You Need to Know About Conor McGregor's New $3.6 Million Toy
ADVERTISEMENT
Article continues below this ad
He added, "just destroyed me. Just did anything he wanted to me. Choked me, arm barred me. I remember thinking. 'man I am so delusional I thought I had a chance,' Like I thought just based on taking a couple of classes and learning what an armbar is and then being a strong person who has a background of martial arts that I would be able to at least hold him off a little bit."
What are your thoughts on this story told by Joe Rogan? Which martial art style do you think is the most superior? Let us know in the comments section given below.