Joe Rogan Reveals Reliance on Conor McGregor's $50 Million-a Year Business Partner, Made Famous by Will Smith & Elon Musk
Published 05/21/2022, 10:20 AM EDT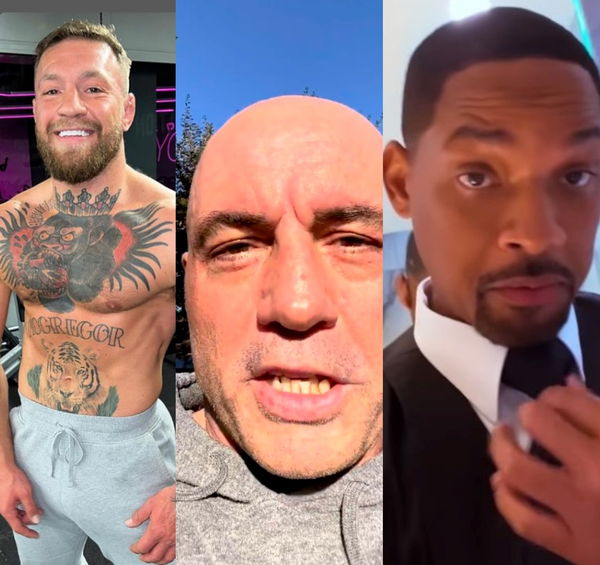 Joe Rogan is a big household name in the podcasting world. He is the host of one of the most successful podcasts of all time 'The Joe Rogan Experience.' On his recent podcast, Rogan spoke about one of his most prized possessions – his David August suit.
Rogan sat alongside his comedian friends Bert Kreischer and Tony Hinchcliffe on JRE #1821 to talk about various topics. In one segment, Kreischer and producer Jamie Vernon made fun of Rogan for not trying his best to be presentable or fashionable.
ADVERTISEMENT
Article continues below this ad
Vernon also took a dig at Rogan's shoes and mocked him by saying, "You're never going to make the GQ fashion list with that", to which Rogan replied by saying, "I wasn't in contention anyway."
At this moment, Rogan mentioned his tailored suit from David August. He said, "Well, I have tailored suits. I have some slick sh*t from David August that fits my chimp frame. It's like all tailored right, like thick ass neck and shit, it's nice. It's good."
What Is David August and Who Owns It?
David August is a company that makes exclusive premium and luxury menswear. The clothing line started all the way back in 1989 and has become quite reputable as the years have passed.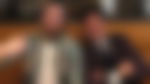 David Heil is the Founder, CEO, and lead designer of the David August clothing brand. Heil is very well known in the fashion space and has worked with other big-name celebrities such as – Will Smith, Elon Musk, Kobe Bryant, Robert Downey Jr., and Sylvester Stallone.
ADVERTISEMENT
Article continues below this ad
He is also the partner of UFC superstar Conor McGregor. Together, the two have formed their own lifestyle brand – August McGregor. The motivation for Heil behind this collaboration was to offer designs at a lower price point than his own collection.
However, to buy a fully custom tailor-made piece from David Heil will cost a customer somewhere between $12K-15K. These premium brands may seem overpriced but are of top-notch quality and are worn by celebrities all around the world.
ADVERTISEMENT
Article continues below this ad
WATCH THIS STORY – Tyson Fury, Kamaru Usman, Dana White And Others React To Mike Tyson Battering A Drunk Fan On A Flight
What did you think of Joe Rogan's comments about his David August suit? Are you a fan of David August as well? Let us know by dropping your opinions in the comments below.