Joe Rogan Ridiculously Claims Dwayne 'The Rock' Johnson Could Make $60 Million a Month by Donating Sp**m
Published 03/04/2022, 10:23 AM EST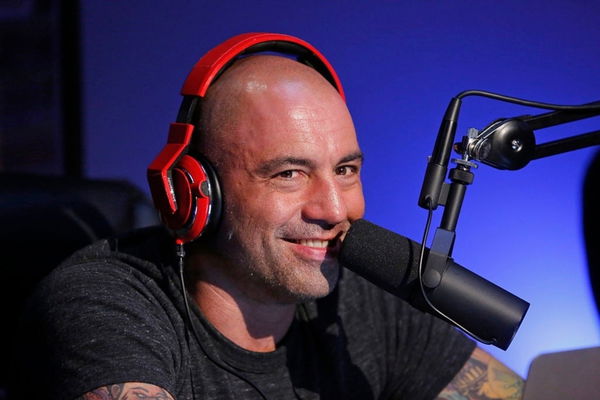 Joe Rogan Experience episode number #1786 took an unusual turn when guests Brian Moses and Freddie Gibbs deep-dived into a strange topic with the host. Rogan explored a strange thought about the Hollywood actor, Dwayne 'The Rock' Johnson, and how he would fare as a sp**m donor.
ADVERTISEMENT
Article continues below this ad
He stated that 'The Rock' just might be the only person in the world who could rake in millions of dollars in this manner. He even doubled down on the figure $60 million as a legitimate figure he could earn in a month through it.
ADVERTISEMENT
Article continues below this ad
Joe Rogan proclaims The Rock is not an ordinary man by any means
Rogan suggested that the WWE Legend is a league of its own and his sp**m would be highly lucrative for the retired wrestler. He said, "Cryogenically frozen 'The Rock's c*m', that's worth a million dollars. So in my mind, it is 100% a million dollars at least, we are being conservative here. If the rock can jerk off twice a day, he makes two million dollars a day minimum." 
Brian Moses compared it with trying to sell catalog, as the speculated amount is quite massive, "Damn that's a cheque, dog, I mean you are trying to sell your catalog" Rogan chirps back reiterating that the Rock would make 60 million a month. Moses continues, "I don't know how many times I have jacked off this week, I have been bawling in that, bawling, literally. " 
ADVERTISEMENT
Article continues below this ad
The trio continued to ponder all the possibilities and even suggested that the ace actor could turn into a billionaire through this route, much like Elon Musk and the rest. Freddie Gibbs pulled out a great point about managing kids and how they turn up, being strangely connected with the Hollywood icon.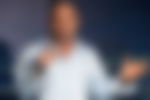 No matter what happens in the world, Rogan is never going to stop churning out his usual podcasts that offer amazing entertainment. His monthly viewership count of over 100 million viewers sufficiently states that he is damn good at this job.
ADVERTISEMENT
Article continues below this ad
Watch This Story: Colby Covington's Intense Training Routine For His Grudge Match Against Jorge Masvidal at UFC 272
The JRE show has been up for over a decade and soon he will hit the landmark number of 2000 episodes, which will definitely be a major achievement.