Joe Rogan Says Anderson Silva Is One of the Most Underappreciated UFC Champions
Published 03/27/2021, 5:30 AM EDT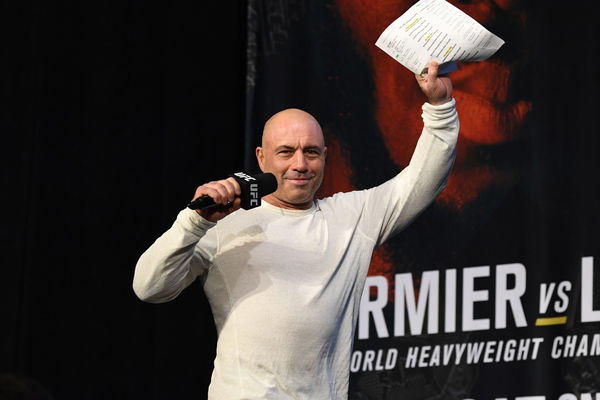 ---
---
The former middleweight champion, Anderson Silva, is considered one of the best middleweights till today as he defended his title 10 times. 'The Spider' retired from the UFC after Dana White did not allow him to finish the last fight of his contract. Despite a lackluster latter part of his UFC career, his legacy remained intact.
ADVERTISEMENT
Article continues below this ad
Joe Rogan discussed Silva's career in his podcast along with Leon Edwards. The UFC commentator feels that people do not appreciate Silva for what he has accomplished. Instead, they look at his alarming slump, following his first defeat to Chris Weidman.
When fighters get older, their reflexes get slower and the strength decreases. Therefore, fans should not judge Silva on his fights in the last phase of his career. It's clear that 'The Spider' could have retired young and no one could have questioned his legacy. However, he stayed and fought until he wasn't allowed to anymore.
ADVERTISEMENT
Article continues below this ad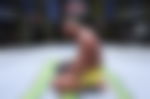 Edwards admitted that 'The Spider' is his favorite fighter to this day, as the ease in which he fought against the toughest opponents fascinated him. He dominated every opponent he faced and never took a lot of damage in his fights. Hence, Leon Edwards thinks 'The Spider' is the GOAT.
Anderson Silva and his contributions in the middleweight division
Now, as the middleweight division has come a long way, people had forgotten about Silva and his contributions to the UFC.
Joe Rogan also added, "People forget because of the end of his career if you just stop looking at the end of his career and go back and watch like the Dan Henderson fight. Dana White sent me the Dan Henderson fight the other day goes watch this fight again. He goes he fu**ing throws Dan Henderson around. Who throws Dan Henderson around like this."
Dan Henderson was one of the strongest fighters UFC has ever had. Anderson Silva manhandled and then submitted him in 2008. The way 'The Spider' controlled and made 'Hendo' uncomfortable throughout the fight amazed people. There are many examples when Silva outclassed top talent in front of the entire world and showcased his superiority over the middleweight division.
When 'Spider' Silva front kicked Belfort in his face
Vitor Belfort, his fellow countryman, who in his prime was a very scary fighter. However, he too couldn't stop 'The Spider' as he got knocked out in a devastating fashion. While discussing the same performance. Rogan said, "His timing and precession was amazing, when he front kicked Vitor in the face like goddamn."
ADVERTISEMENT
Article continues below this ad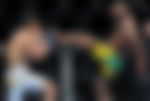 Edwards revealed he was trying to learn the kick, but has yet to perfect it. Even today, the things Silva did in the Octagon have not been replicated. This shows how skilled and talented the Brazilian was in his heyday.
His contributions will never be forgotten and he will remain one of the greatest fighters in the history of UFC.
ADVERTISEMENT
Article continues below this ad