Joe Rogan Says Fighters Need to Sell Themselves Better
Published 03/25/2021, 11:12 AM EDT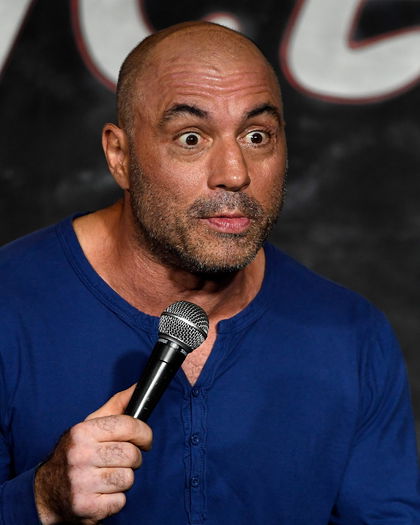 ---
---
Leon Edwards is the number 3 ranked Welterweight in the UFC. After his controversial no-contest fight at UFC Fight Night. Edwards joined the Joe Rogan Experience podcast. Both Rogan and 'Rocky' discussed thoroughly how personality and hype play's a huge role in selling fights.
ADVERTISEMENT
Article continues below this ad
Edwards said, "It's been on that since back a day, right? Yeah, boxings like we can put the bums in the sea. Yeah, that's everything. This is everything right now. It's not really about skill set, a bit about skill set- was merely about who can put the most bums in the sea."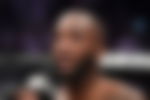 Rogan added, "it's about everything right, like remember when Prince Naseem Hamed would come out on a throne? Yeah, there are certain things that have to sell".
ADVERTISEMENT
Article continues below this ad
There are many fighters in the UFC who are very technical and very skillful but are unable to sell fighters. They find it hard to connect with the fans and therefore are unable to provide a big gain for the organization.
Even a great Flyweight fighter like Demetrious Johnson was unable to grab the audience's attention. This resulted in a low paycheck for the fighter as compared to other UFC champions. Conor McGregor is a name who is very good at selling his personality. His trash-talking generates a lot of hype between the fans and always provides a big payday for the company.
Edwards explains to Joe Rogan how he likes to approach is game
Joe Rogan asked him, "Do you ever think about that maybe I should talk more and talk more shit or maybe I should be more flamboyant? How do I get more hype or just keep winning?"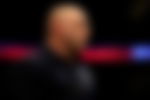 Edwards replied "Yeah, it's just keep winning keep doing your thing right? Cause if I come out tomorrow now, I thought dressing like everyone's really in robes and shit now since we are in a robe and paint my hair pink and, you know, weird stuff. Be yourself. Keep winning, that's important. and they can't deny winners right now if you work hard and you win they can't deny yourself I will win it my way and I feel more I enjoy it better when I win it my way."
Leon Edwards approaches the game differently and doesn't like to talk trash to build up fighters.
He explained to Joe Rogan by just winning he will get to where he wants and will not follow the fancy trends. He has his own way of enjoying the process and thinks it's working for him.
ADVERTISEMENT
Article continues below this ad
Edwards was on an 8-fight win streak and has never created a huge fuzz about it. Still, he has not got the title opportunity, but it hasn't disheartened him. He stayed calm and remained optimistic. He has had a lot of ups and downs and has learned from each experience of his training camp.
ADVERTISEMENT
Article continues below this ad
Edwards approaches his game differently and has not chosen to sell his fights by talking trash or changing his attitude. He thinks winning will do the job itself and just wants to focus on things that he can control.