Joe Rogan Says it's 'Completely Insane' What His Podcast The Joe Rogan Experience Has Become
Published 12/25/2020, 10:44 AM EST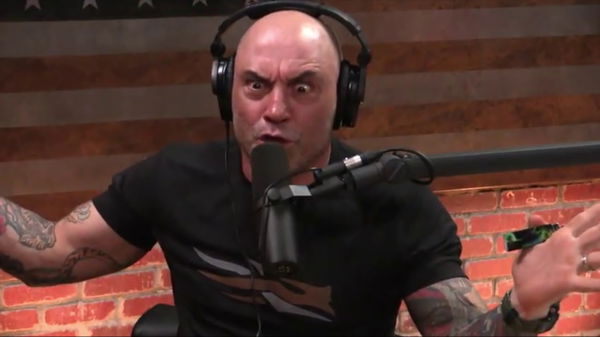 ---
---
The UFC is one of the grandest MMA promotions in the world; boasting of a star-studded roster of elite fighters, it has certainly earned a name for itself in the combat sports circuit. However, the promotion's star power is not limited to its fighters; for it gave the world the gift that we call Joe Rogan.
ADVERTISEMENT
Article continues below this ad
A jack of all trades, Rogan has functioned in the capacity of a long-time color commentator, donning the headsets and calling fights. However, his storied career has seen him touch upon a number of industries.
From stand-up comedy and acting to a martial arts sensei, the 53-year-old has done it all. However, when one thinks of Joe Rogan, the first image that pops into the mind is that of Rogan seated around a table alongside several stalwarts in their respective fields while in conversation about anything and everything.
ADVERTISEMENT
Article continues below this ad
Rogan recently took to Instagram in a bid to remind his fan about the humble beginnings of the now-beloved podcast. The legend goes that Joe Rogan first met an associate in Brian Redban way back in 2003 after having witnessed the latter's video editing.
After years of working together on stand-up sets, the pair decided to dip their toes into the field of 'live comedy gigs' online so as to ensure that Rogan's fans have more content to enjoy in 2009.
How Joe Rogan revolutionized the realm of podcasts
Owing to the way he built his empire, Rogan is often referred to as an outlaw in the world of content creation. His obsession with building a fanbase organically saw him dismiss popular methods of garnering attention.
Podcasters often use any and all platforms at their disposal in a bid to drum up attention. However, Rogan was not interested in marketing his content; for the former method brings the content listeners that are temporary
The pleasure of witnessing brand new content unfold right in front of you is a rather fleeting high. Rogan, seemingly aware of the same, refused to spread the word or even monetize his show to bring in any kind of fame.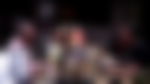 ADVERTISEMENT
Article continues below this ad
What's more, his reluctance to use his connections in the world of media and that to join a network seemed bizarre. Considering the number of celebrities that Rogan had come to know on the back of his glamorous life, a shout-out from any one of them would have brought a legion of fans to his show; however, he chose not to go that way.
As far as media moguls and experts are concerned, the recommended length of podcasts should be no longer than 22 minutes. This was yet another rule that Rogan chose to ignore, creating episodes going well over the hour mark.
The Joe Rogan Experience is not necessarily the best model that aspiring podcasters should follow; however, it certainly found success.
ADVERTISEMENT
Article continues below this ad
It is rightly said, content is king and Rogan is a testament to the same considering how he managed to attract a legion of fans without having to rely on marketing.