Joe Rogan Says One Person Is Going to Break All the Records in the UFC Heavyweight Division
Published 10/08/2021, 8:33 AM EDT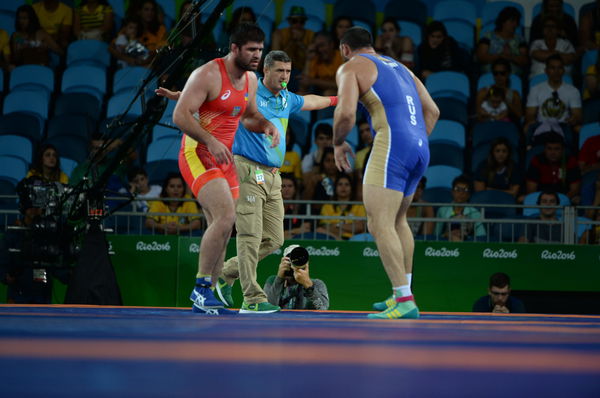 ---
---
UFC commentator Joe Rogan has always been vocal about the new talent that is set to take the MMA world by storm. The long-time UFC employee has seen it all and he has come out not too long ago to endorse yet another potential superstar. Per Rogan, this heavyweight wrestling sensation has all the tools to run amok in the UFC.
ADVERTISEMENT
Article continues below this ad
Joe Rogan is talking about Bilyal Valerievich Makhov. Makhov is a Circassian-Kabardian born wrestler with credentials that can line up an entire trophy room. This 6'5" behemoth is a world champion in both primary wrestling divisions that include Greco-Roman and Freestyle wrestling.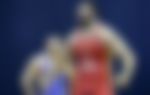 ADVERTISEMENT
Article continues below this ad
This feat of picking up championships in both freestyle and Greco-Roman was done around 42 years ago by Jan Karlson in 1973. Since then, he's the only athlete to master both disciplines and it's telling of his potential. At one point back in 2015, Bilyal Valerievich Makhov was signed to the UFC, however, he never actually ended up competing.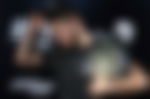 Bilyal Valerievich Makhov: The candidate to receive Joe Rogan's co-sign
Makhov's accomplished in the world of wrestling are far beyond what many would expect from a 32-year old. The former Olympian has the wrestling base to shake the entire heavyweight division and hence Joe Rogan has bestowed belief in him. It's considered by many fans and pundits that wrestling is the base to succeed in MMA.
Many fighters who have been credentialed success stories in MMA are bi-products of an intense wrestling background. This trend is especially seen in the heavier weight classes with some notable names like Daniel Cormier, Dan Henderson, Randy Couture, and Brock Lesnar.
ADVERTISEMENT
Article continues below this ad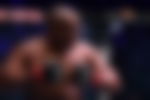 The main thing holding Bilyal Valerievich Makhov back is the fact that he's not been able to remain healthy. Moreover, he's had a controversial past with banned substances and there are many conspiracy theories surrounding Bilyal Valerievich Makhov.
Watch This Story
Despite it all, it's not too late for the 32-year-old to make his mark in the UFC. The heavyweight division is one wherein even older fighters can comfortably manage to become champions past the age of forty.
ADVERTISEMENT
Article continues below this ad
Read this story: Top 5 Biggest Rivalries in the History of the UFC