Joe Rogan Says People Criticized Him for What He Did in His Early UFC Days
Published 10/09/2021, 10:09 AM EDT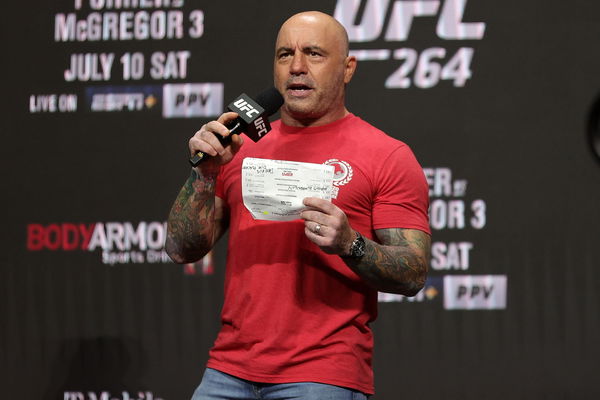 ---
---
Joe Rogan has been involved with UFC since UFC12, which took place back in 1997. This was a time when UFC wasn't that popular and didn't make much money. However, Rogan was familiar with the sport, the different fighters, and their unique fighting styles.
ADVERTISEMENT
Article continues below this ad
Using this vast knowledge to his advantage, the now-famous commentator began placing bets and winning them as well. In an episode on his popular podcast, 'The Joe Rogan Experience', he revealed that he used to gamble and place bets on even those fights that he was commentating on. He also used his deep knowledge of the sport to give betting suggestions to his friends. Rogan, along with Aubrey Marcus, dominated the UFC betting arena, winning over 80 percent of the bets.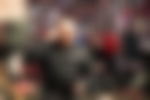 He explained he used to gamble in the early days of UFC and said, "Cause there was guys that would come in from overseas… and I knew who they were and I would gamble on them."
ADVERTISEMENT
Article continues below this ad
However, Rogan soon quit gambling because he didn't want to be biased in his commentating. But this didn't stop his desire to share more about his experiences. In 2013, Rogan began his podcast on YouTube, and in September 2020, he moved his podcast to Spotify after an exclusive deal with the platform.
As per Forbes, Rogan was the highest-paid podcaster in 2019. Over the years, his podcast has featured many well-known names from varying backgrounds.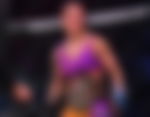 Rogan's diverse career paths
ADVERTISEMENT
Article continues below this ad
Rogan hails from New Jersey and has experience in a range of fields. His broad range of career paths includes martial arts, stand-up comedy as well as hosting Fear Factor from 2001 to 2006 and commentating on UFC. His diverse nature also seems to seep into his podcasts.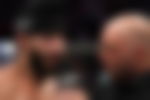 Watch This Story
While Rogan is still an integral part of UFC's commentating crew, he has decided to limit his appearances to only US-based PPV events. He has been juggling several other ventures along with being a part of UFC and, hence, lately has been missing from the UFC scene.
ADVERTISEMENT
Article continues below this ad
It is understandable that Rogan's busy schedule and other lucrative ventures eat up most of his time; however, his fans seem to miss his exciting and blood-pumping commentary. When do you think the color commentator will return to UFC with his familiar voice and adrenaline-pumping words? Let us know in the comments below.
Watch this story: Five Most Brutal Flying Knee Finishes in the UFC – Featuring Jorge Masvidal, Cory Sandhagen and Others